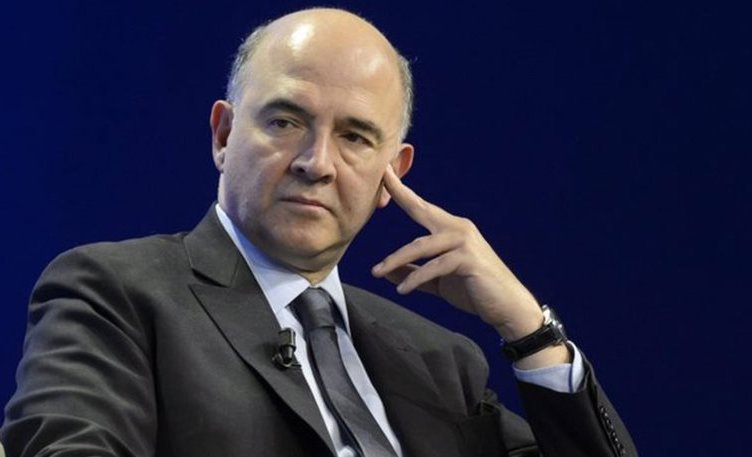 Athens, March 31, 2015/ Independent Balkan News Agency
By Spiros Sideris
Commissioner of Finance Pierre Moskovisi in his speech to the European Parliament spoke of the difficulty of the negotiations between Greece and the institutions, pointing out however that they were conducted in good spirit.
Moskovisi said that things are neither simple nor easily and that the remaining time is limited, with deadlines approaching, to highlight that the teams are working day and night, on weekends, and that everyone has been mobilised.
The EU commissioner noted that consultations are being held within the framework of the Brussels Group, while works continue in Athens – as he said – in order "to collect all required information".
Pierre Moskovisi stressed that the main objective is to take into account the priorities, based on the desire of the Greek people, but sent the message that it is essential for Greece to meet its obligations to the partners.
We work so as to not to hinder growth, competitiveness and employment, but at the same time to address the ills of society, the commissioner said.
Merkel makes recommendations for the list of reforms
Greece has some flexibility in defining the reforms, but the overall framework must be meaningful, said German Chancellor Angela Merkel, according to Reuters.
"The question is whether Greece can meet the expectations we all have", she said during a visit to Helsinki.
The German chancellor noted that Greece is in talks with the institutions and now "we are waiting for the outcome of these talks". Then we will have to wait for the evaluation of the institutions, she added.
Geiger: We expect a detailed list
Athens has not yet submitted a detailed list of reforms, stated on noon Monday to inform journalists the spokesman of the German Finance minister, Martin Geiger.
According to Geiger, the partners expect the final version of the Greek positions, noting that in order to allow the disbursement of further funds to Greece, Athens would have to implement the new reform measures. He also added: "The Greek parliament will have to approve the reforms before a further aid to Athens is given".
Geiger made it clear that talks between the Greek government and its creditors are continuing, and stressed that there is still no date for the meeting of the Eurogroup.
Shinas: We have not reached an agreement yet
There are positive signs from the European Commission on the successful outcome of the deliberations of Brussel Group in Brussels, via its representative, Margaritis Shinas.
The fact that the discussions between the technocrats of the Greek government and the European institutions lasted all weekend and continue feverishly today, is a typical example of the will to find a solution that governs both sides.