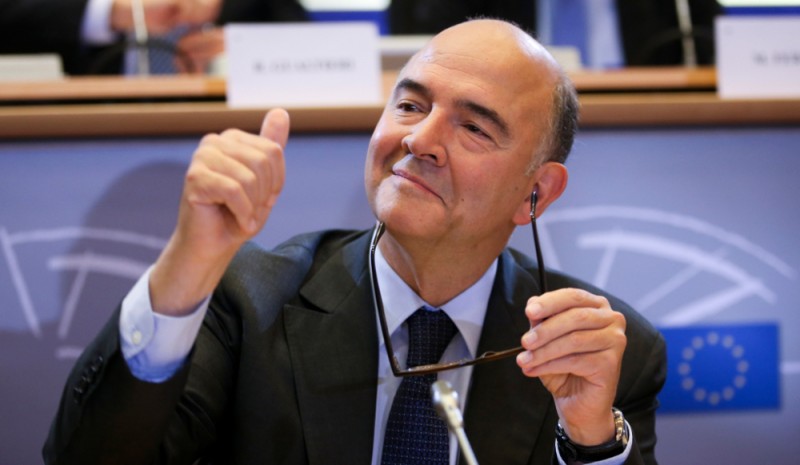 Athens, November 27, 2015/Independent Balkan News Agency
By Spiros Sideris
The certainty that if the existing good cooperation between Greece and institutions continues, an agreement will soon be reached on the second list of prerequisites, expressed the Commissioner for Finance, Pierre Moskovisi, during a press conference in Brussels on Thursday.
The French commissioner underlined that cooperation with the Greek authorities is very good and reminded that Greece has already implemented the first reform package, releasing EUR 2 billion. "The Commission's view is that the work and cooperation level is quite satisfactory", he said, adding that progress has been made, there has been much work on the part of Greece, but there is still much to be done ahead and some decisive reforms need to be made now. "We are confident that with the same positive spirit of cooperation and effort of all parties, we will be successful", Moskovisi said.
Regarding the second set of prerequisites, Moskovisi said there is still no agreement and avoided mentioning any specific reforms it will include. "We need to show a little patience", he added, and concluded by saying: "I am sure that soon we will reach an agreement".
However, Commission sources did not exclude the possibility for the list to be finalized on Thursday's meeting of Eurozone Working Group (EWG) or today's meeting of the Economic and Financial Committee of 28 member states (EFC).
Moreover, on the role to be played by the Task Force in the creation of the privatization fund, Vice President of the Commission responsible for euro issues, Valdis Dombrovskis, did not want to comment, saying that the negotiations on the privatization fund are in progress and the composition of the Task Force is not yet known.