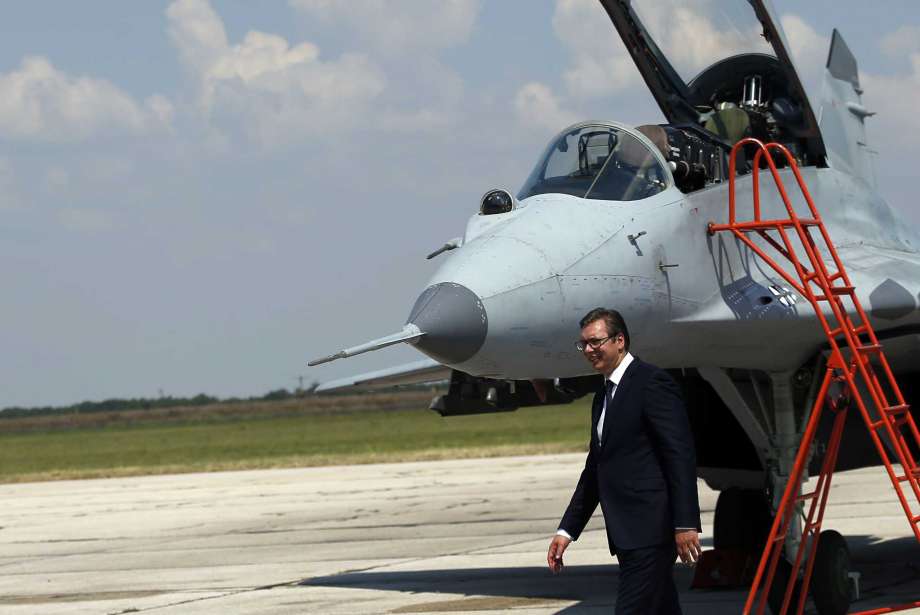 Last October, Russia had given Serbia six MiG-29s whose repair work will cost the Balkan nation about $213m.
Now, Moscow sent two more fully repaired secondhand MiG-29 fighter jets to Belgrade for free that flew in on Tuesday. Although they were for free, the two additional aircraft are part of an arms purchase by Serbia that could "heighten tensions in the Balkans and increase Moscow's influence in the region", as AP pointed out.
President Aleksandar Vucic said "Today is an important day for Serbia. Today we have seen the mighty wings of Serbia. Serbia will no longer be an easy target."
Russia has also promised Serbia to supply it with 30 battle tanks and 30 armoured vehicles.
Although Serbia claims military neutrality, simultaneously it makes moves that prove otherwise. The possible future purchase of attack and transport helicopters and air defence systems, again from Russia and the a possibility to reintroduce compulsory military service in about three years -"nine years after abolishing it" read AP- "to act preventively on anyone who might endanger its safety" as Vucic said, are two tangible examples.
Vucic made the announcement about reinstating the compulsory military service from the Batajnica military airport where he attended the Tuesday ceremony held for receiving the two jets. He noted that the realisation of the idea "depends on several factors, including finances", b92.net reported.
"According to Vucic the plan is for the service to last from three to six month. He added that the people who completed their service would have the priority in employment in state and public institutions."
After thanking his Russian counterpart Vladimir Putin he underlined he expects all eight MiGs to fly at a Serbian military parade in November, where Putin is said to attend as a guest, and "invited young people to enrol military schools and institutes where they would get a chance for a better future and better life", the Serbian site said, quoting the state leader…. / IBNA
Main Photo: Serbian head Aleksandar Vucic close to one of the two newly delivered MiGs