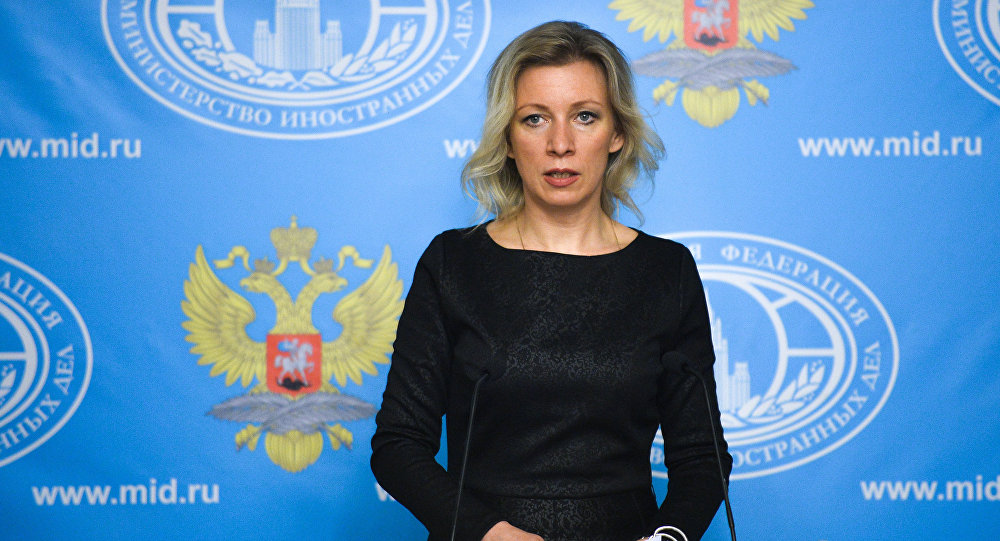 Moscow has rejected media claims regarding Russia's alleged attempts to hinder the reunification of Cyprus, Russian Foreign Ministry Spokesperson Maria Zakharova has said responding to a question, adding that "these allegations reflect the dissatisfaction of some political forces, which adjust their actions to certain groups in the United States and Britain, with our principled position on Cyprus."
Invited to comment on allegations "advanced by some Western media outlets that Russia is trying to hinder a settlement in Cyprus" Zakharova noted that Russia`s position has not changed. "We stand for a comprehensive, fair and viable settlement of the Cypriot problem in the interests of all Cypriots," she stressed, adding that "as for the absurd allegations about Russia's attempts to hinder the intra-Cyprus talks, there are no facts to support them."
"We will support any decision the Cypriots take. We regard as unacceptable any attempts to use external influence to artificially accelerate the process and achieve a settlement at all costs. We welcome the decision of the Cypriot communities' leaders to resume negotiations," she added, according to a press release posted on the Russian Foreign Ministry website.
Zakharova noted that Russia is closely monitoring the current stage of the inter-communal dialogue in Cyprus and wishes it success. She said that the anti-Russia allegations are a smokescreen created to obscure the problems that should be addressed within the framework of the Cyprus settlement, such as the island state's external security issues.
"It is disappointing that the five permanent members of the UN Security Council are not involved in the discussion of these issues. It is obvious that the system of guarantees that was forced on Cyprus under the 1960 London and Zurich agreements is ineffective. We are convinced that the sovereignty and territorial integrity of Cyprus following reunification can be safety protected by UN Security Council guarantees," she stressed.
She reaffirmed Russia`s belief that "a Cyprus settlement can be truly lasting and reliable only if it is based on the expression of the political will by both Greek and Turkish Cypriots, that is, the combined population of Cyprus. As far as we know, the leaders of both communities accept this formula. It is based on common sense."
Zakharova noted that "we are successfully developing relations with the Republic of Cyprus in various spheres, and we believe that our relationship will continue after the island's reunification. We know about the Cyprus leaders' resolve to gradually strengthen cooperation with Russia. We believe that the anti-Russia allegations made by some media outlets will not benefit the settlement process and do not meet the interests of the Cypriot people," she concluded.
Cyprus has been divided since 1974, when Turkish troops invaded and occupied 37% of its territory. Cyprus President Nicos Anastasiades and Turkish Cypriot leader Mustafa Akinci have been engaged in UN-led talks since May 2015 with a view to reunite the island under a federal roof./IBNA
Source: Cyprus News Agency