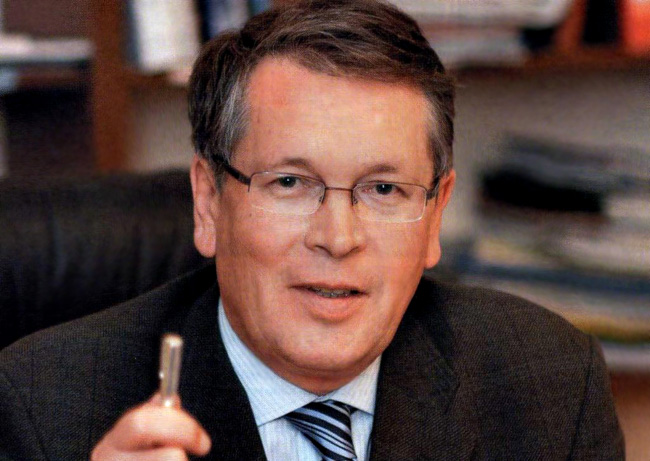 By Milos Mitrovic – Belgrade
If Serbia had imposed sanctions to Russian Federation, it would shoot in its own leg, Russian ambassador in Serbia Alexander Chepurin has said. Chepurin underlined that Russia understands the "specific position of Serbia" and appreciates Belgrade's "balanced" approach regarding the Ukraine crisis.
In the interview for "Vecernje novosti" daily Russian ambassador said that only "suicidal politician" would decide to impose sanctions to Russia because Serbia would have only enormous damage from such an decision and not any benefits at all.
"Measures against Russia have been introduced by only 30 countries out of 193 United Nations members, and BRICS states are not among them. "The most of your (Serbian) neighbors did not do it, an those who did have realized what they did after they faced Russian counter-sanctions", Chepurin said.
Chepurin explained that Russia understands the "specific position" of Serbia and its commitment to become European Union member state as well as "balanced" Belgrade's approach over Ukraine crisis. According to Chepurin, "at this moment the key issue is to stop mass killings in the south-east Ukraine".
"The government in Kiev has already turned Donyetsk into Stalingrad, Guernica or Vukovar, if you wish", Chepurin stressed. Serbia may offer its "constructive contribution" in settling the conflict and become "generator of positive decisions", he said alluding to Serbian OSCE presidency next year.
During Serbian OSCE presidency, Chepurin explained, Russia would expect from Belgrade both "maximal neutrality" considering the dialogue on Ukraine and engagement of professionals "capable to face all the challenges in Europe".
When asked what benefits may Serbia expect if it refrains to join EU sanctions against Russia, ambassador Chepurin said that "Serbia and Russia are natural partners and our relations are not based on certain benefits, they are beyond it".
"Recently, during his visit to Moscow, prime minister Aleksandar Vucic has requested additional benefits for Serbia regarding South Stream project and he has got them. This is the biggest investment in Serbia of 2,1 billion Euros. We hope that stupidity and hatred against Russia or Serbia would not jeopardize what you can earn", Chepurin said. He reiterated that Kosovo and Crimea are separated issues and that Russia would continue to support territorial integrity and sovereignty of Serbia.