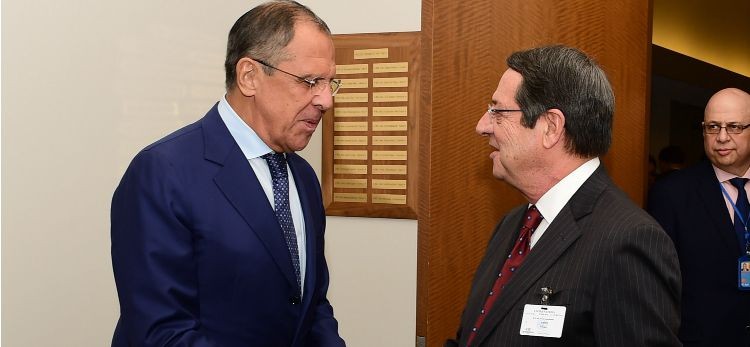 Moscow regards the existing system of guarantees in Cyprus as an anachronism and believes that a modern independent state does not need external guarantors. "The most effective guarantees during the transitional period could, in Moscow's opinion, be security guarantees provided by the UN Security Council", a press release on Foreign Minister Sergey Lavrov's telephone conversation with President of Cyprus Nicos Anastasiades says.
According to the press release, on December 23, Russian Foreign Minister Sergey Lavrov talked with President of the Republic of Cyprus Nicos Anastasiades over the phone at the latter's request.
President Anastasiades, the press release says, spelled out his assessment of the current stage in the on-going negotiations on the Cypriot settlement.
"The Russian side reaffirmed its continued support of the inter-communal negotiating process to promote a lasting, viable and just solution in the interests of both communities of Cyprus. Russia will support any solution that the Cypriots themselves choose", the press release reads.
Cyprus has been divided since 1974, when Turkish troops invaded and occupied 37% of its territory. President Anastasiades and Turkish Cypriot leader Mustafa Akinci have been engaged in UN-backed talks since May 2015 with a view to reunite the island under a federal roof.
Anastasiades and Akinci decided on December 1 to meet in Geneva on January 9, 10 and 11, 2017. On the 12th of January the Conference of Cyprus will begin in Geneva./IBNA
Source: Cyprus News Agency