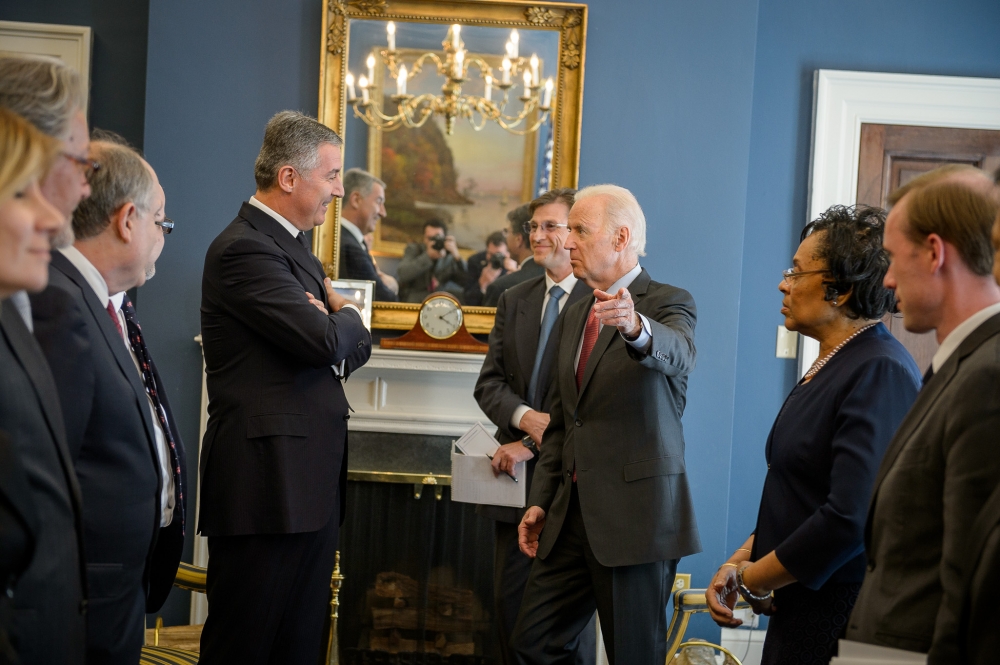 By Adnan Prekic – Podgorica
After the visit of the prime minister of Montenegro, Milo Djukanovic, to the United States and the open message that a membership in NATO is of strategic interest to the state, came a sharp reaction from Moscow. In an official statement of the russian ministry of Foreign Affairs, Djukanovic's attitude during a meeting with U.S. Vice President Joseph Biden were interpreted as "hostile". The russian ministry did not stop there, but went a step further and called Montenegro's alignment with the sanctions that the European Union has introduced to Russia a "profound disappointment".
The russian Foreign ministry announced that Moscow is disappointed for Djukanovic's lobbying for the Montenegro accession to NATO, and also because the Montenegrin government supported the views of the European Union regarding the situation in Ukraine. The statement of the russian ministry states that Moscow has "paid attention" to the recent visit of the Prime Minister of Montenegro Milo Djukanovic to USA. "Out of the mouth of the Montenegrin prime minister in the capital of the United States were heard calls for the faster accession of Montenegro to NATO. With his actions and statements, Milo Djukanovic has appeared hostile towards Russia. Such statements and actions are inconsistent with the deep tradition of friendship and mutual assistance among the people of our countries, which are based on the 300 year long Russian-Montenegrin relations", concludes the statement.
The ministry of Foreign Affairs of Montenegro reacted to these accusations by the russian ministry, rejecting Moscow's allegations and calling them inappropriate and arbitrary. The statement said: "All that the prime minister expressed publicly in discussions with U.S. officials is in accordance with the national interests of Montenegro and its foreign policy commitments for membership in NATO and the EU and that is not anti-Russian intoned. The ministry expressed confidence that the relations and cooperation between Montenegro and Russia would continue to develop in the spirit of centuries of tradition and the sovereign right of each state to decide on its domestic development and foreign policy priorities", concludes the statement.
Prime Minister Djukanovic during an official visit to Washington, on the lecture held at the Atlantic Council, said that Montenegro strongly feels an "anti-NATO" policy, since its carriers estimate that its best chance is to get an invitation for NATO in the fall.