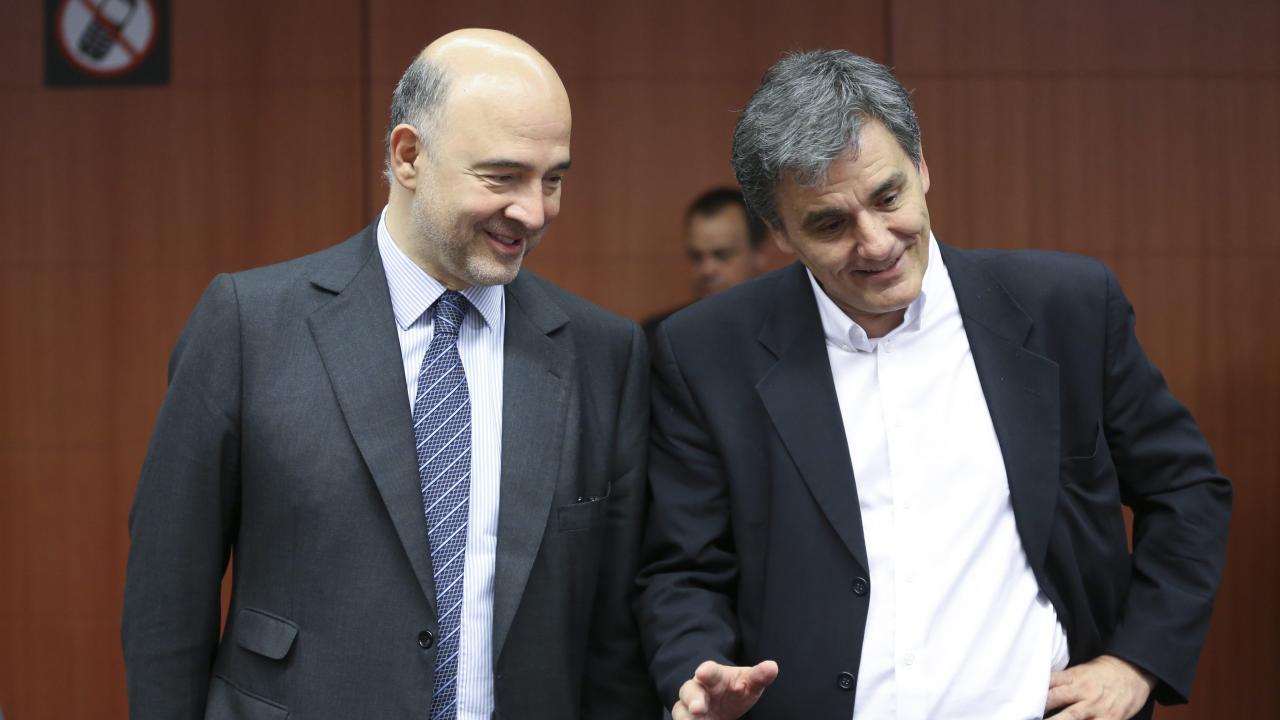 We welcomed the progressive transition of the country to regularity, Pierre Moscovisi commented after the meeting with the Deputy Prime Minister Giannis Dragasagis and the Ministers Euclid Tsakalotos, Efi Achitsoglou, and Giorgos Stathakis.
He also stressed that it was a good decision not to cut pensions as it was neither fair nor necessary, adding that "the surplus of over 3.5% allowed us to avoid cuts".
Release of EUR 750 million from ANFA's
With regard to the next moves, he stated that "we have prepared the next post-memorandum assessment which is important. It is important to respect the reform path and to apply it in many areas, such as the financial sector".
"It is important to have a positive assessment to release in March the profits from SMF's -ANFA's of EUR 750 million; it will be financially useful and a good signal of progress. At the same time there is need for strong but prudent social measures".
"We had a very good cooperation and let's move on to the second evaluation", he added.
Invited to respond to the 16 actions that Greece has to complete, he noted that "there is still work that needs to be done, we are on track and our common goal is to be successful".
The European Commissioner added that "we have discussed everything about both red loans and the minimum wage. Appropriate solutions must be put in place so that increases in the minimum wage are appropriate, taking into account both the state of the economy and the facts in other countries".
Commission in favor of raising the minimum wage
Regarding the minimum wage, Efi Achitsoglou said that the Commission is in favor of raising it, but says it must be careful and inextricably linked to the increase in productivity, also taking into account unemployment. "I informed about the proposal of the ministry's special committee for increases of 5% -10% which we take seriously. According to the ministry's calculations, since 1995, the earliest recorded data, productivity has increased by 7% and wage purchasing power has fallen by 4%"./IBNA