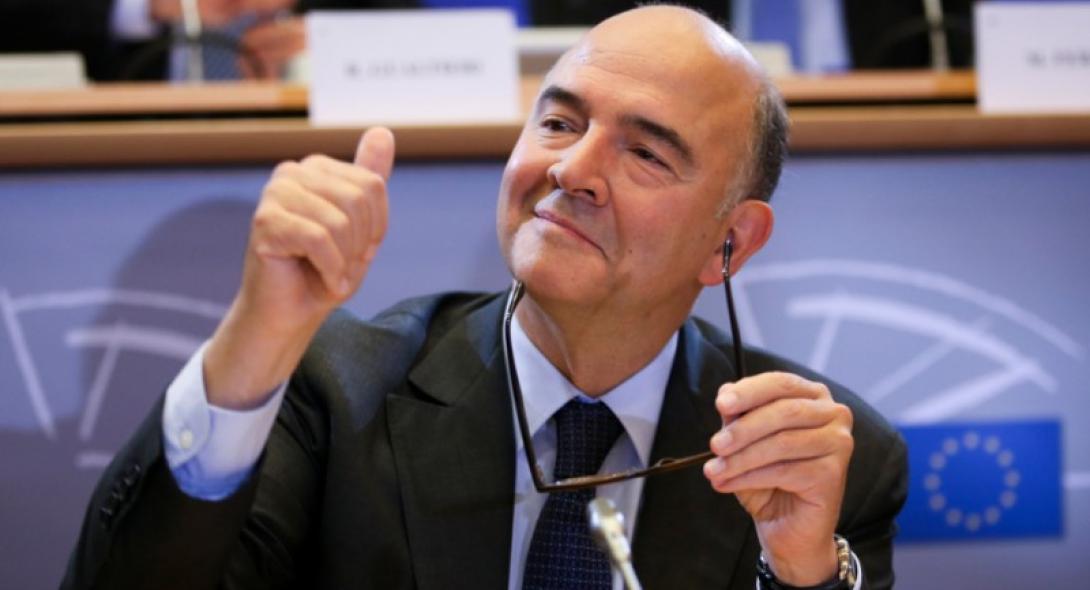 European Commissioner for Economic and Financial Affairs Pierre Moscovici is expected to give a vote of confidence to the Greek economy after his meetings tomorrow in Athens with the President of the Hellenic Republic Prokopis Pavlopoulos, Prime Minister Alexis Tsipras and the government's economic staff. The visit takes place on the background of the vote of confidence in Parliament and a few days before the Commission heads start (next Monday) contacts in Athens for the second report of the enhanced post-memorandum evaluation. Of course, the European Commissioner will emphasize, as usual, the need for the Greek side to maintain and continue reforms.
As was announced by the Commission, the program of tomorrow's visit of the French Commissioner to Athens includes meetings with Mr. Pavlopoulos and Mr. Tsipras. At 3.30 pm, after the meeting with the prime minister, Mr. Moscovisi will make brief statements to the press.
From then on, meetings are expected to take place with the Deputy Prime Minister and Economy Minister Yiannis Dragasakis, Labor Minister Efi Atsioglou, Finance Minister Euclid Tsakalotos and Environment Minister Giorgos Stathakis. These are the ministers who handle the most important open fronts of the second post-memorandum assessment, such as the successor to the Katseli law for the protection of the primary residence, the plan to reduce the "red" loans to Greek banks with securitizations through a special purpose company, privatizations, the reduction of arrears to the public by individuals, the increase in the minimum wage, coupled with the abolition of the minimum wage for new workers and the liberalization of the energy market.
Tomorrow at 8.00 pm Moskovis will speak at an event of the Hellenic-French Chamber of Commerce and Industry in a central Athens hotel"./IBNA