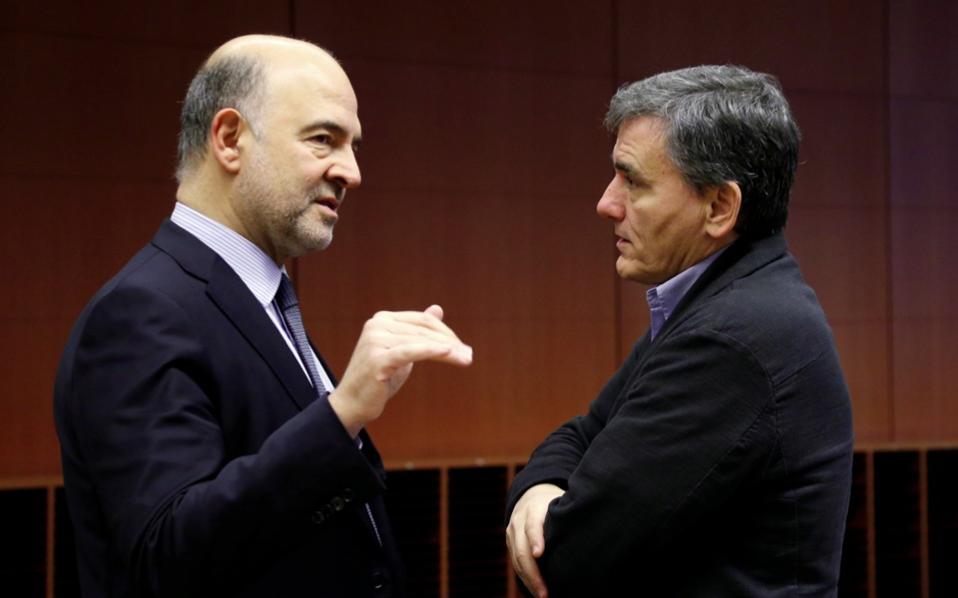 Greece's talks with its official lenders on concluding the programme review have made progress but more steps are needed, EU Commissioner for Economic and Financial Affairs, Taxation and Customs said on Wednesday upon his arrival at the Finance Ministry.
"There is convergence at certain points so that we can conclude the review and move ahead," he told reporters before a meeting with Greek Finance Minister Euclid Tsakalotos. "Some more small steps remain."
"February 20 may be a good date for Greece," he added.
Tsipras: Enough with the austerity in Greece
Eurostat's figures confirm that the Greek economy is outperforming as it has returned to growth, Prime Minister Alexis Tsipras on Wednesday said during a meeting with EU Commission for Economic and Financial Affairs Pierre Moscovici.
"According to 2017 and 2018 estimates, Greece will have 2.5 percent and 3.0 percent growth rates," he stated.
The Greek Prime Minister underlined that these results are the result of the Greek people's sacrifices. Tsipras stressed that everyone must acknowledge the importance of these figures and honour the sacrifices of the Greek people.
Enough with austerity in Greece, Tsipras said adding that a discussion of a one euro more of austerity can be damaging. What we need is relief measures, he stated and stressed the importance of creating an alliance of the reasonable states.
On his part, Moscovici said that he will work together with Greece. As he said, Greece's results are very encouraging while Greece can have growth of 3 pct in 2018. The Commissioner estimated that things are moving ahead./ΙΒΝΑ
Source: AMNA