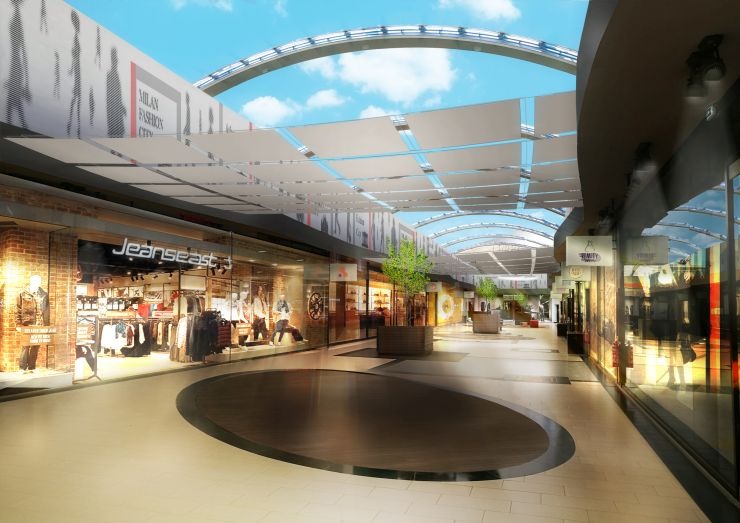 Greece's deputy Minister for Development, Nikos Papathanassis, confirmed on Sunday that shopping malls, department stores and discount outlets will reopen on Monday, two weeks earlier than originally planned.
According to guidelines announced by the Development Ministry, the use of protective masks for staff and consumers in public spaces is strongly recommended, while mandatory mask use inside stores will also apply. Maximum limits on people per store were announced.
Moreover, the deputy Minister confirmed the opening of restaurants, bars and cafes on May 25. Specific guidelines for the operation of these businesses will apply.
Overall, Mr. Papathanassis said, approximately 75% of businesses whose operation was previously suspended will reopen in the first three phases of the government's reopening plan, by 25 May. Remaining businesses will open in June, in the fourth phase of the lockdown relaxation plan.
Meanwhile, during a regular press briefing at the Health Ministry on Sunday, deputy Civil Protection Minister Nikos Hardalias reminded that travel to mainland Greece – within different regions – Evia and Crete will be allowed again as of 18 May 2020.
Also on Monday, intercity buses and train services will resume. Parks, zoos and archaeological sites will open too, while services for all religions will be allowed, although numbers will be limited as congregations will have to observe strict social distancing rules.
Furthermore, there will be a gradual resumption on Monday of domestic flights, which had until now been operating in limited numbers. Two more years of high school pupils also return to classes on Monday.
Finally, the Health Ministry announced 15 newly confirmed coronavirus cases in Greece on Sunday. The total number of people who have contracted the virus in Greece now stands at 2,834.
The total number of people whose lives the coronavirus has claimed is 163, with an average age of 75. All but 46 are male. The vast majority (93.9%) of the people that have died faced underlying health problems and/or were over 70 years old. To date, 90 people have been discharged from ICUs in total. The total number of tests for coronavirus conducted exceeds 128,525./ibna