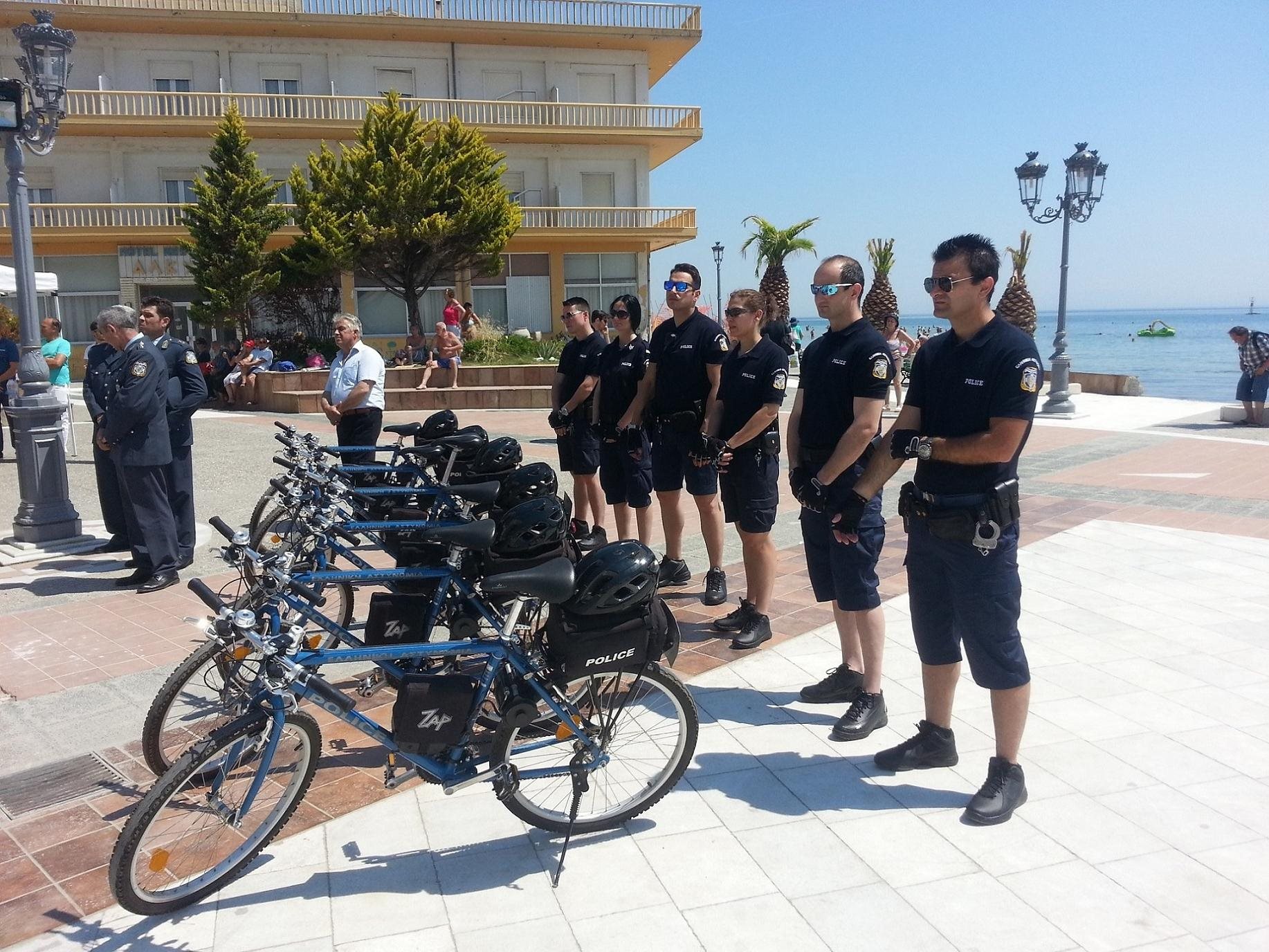 It's not a novelty for the rest of Europe or to be more exact and fair for many other European cities but in Greece it is an innovation that causes citizens to… stare.
This is city policing on bikes, a form of community protection that was first introduced in the northern Greek city of Thessaloniki in September 2015 and sloped away from there towards the capital, Athens, a month later.
Back then, as far as Athens is concerned, it was a measure implemented in the city centre only and specifically near and around the area of the historical centre, closer to the Parthenon.
Municipal Police patrols on bikes in downtown Athens
However, police authorities realised it was helping them and in by June 2017 Chania in Crete, Corfu, Rhodes, Nafplion and Katerini locals -the capital of the Pella prefecture, mainland Greece- got their own bicycle patrols.
A new regulation introduces the expansion of the measure
At the beginning of May, the Alternate Minister of Public Order and Citizen Protection, Nikos Toskas proposed the regulation be implemented in ten more areas of the country, namely Chios, Hydra, Spetses, Lesbos, Chalkida, Rethymno and Heraklion also in Crete, Lefkada,  Trikala and Kastoria.
On top of the expansion, Greek police "enriched" its fleet of bikes with 67 new ones, 52 of them conventional and 12 e-bikes.
"Police patrols come to complement the political direction that has been given to the (Greek) Police Leadership to get more police officers on the road. And this is what we do", Toskas said at the ceremony for the expansion of the measure.
Greek policemen who use bikes during their patrols
The Hellenic Police chief Constantinos Tsouvalas noted that "The acceptance by the society of mild, noticeable, preventive policing with the use of a bicycle irrevocably validates the correctness of the choices by the Political and Physical Leadership of the Greek Police. It confirms the view that citizens want the presence of the police officer not only at the crucial moments that his repressive intervention is absolutely necessary but, above all, in their everyday life."…. / IBNA