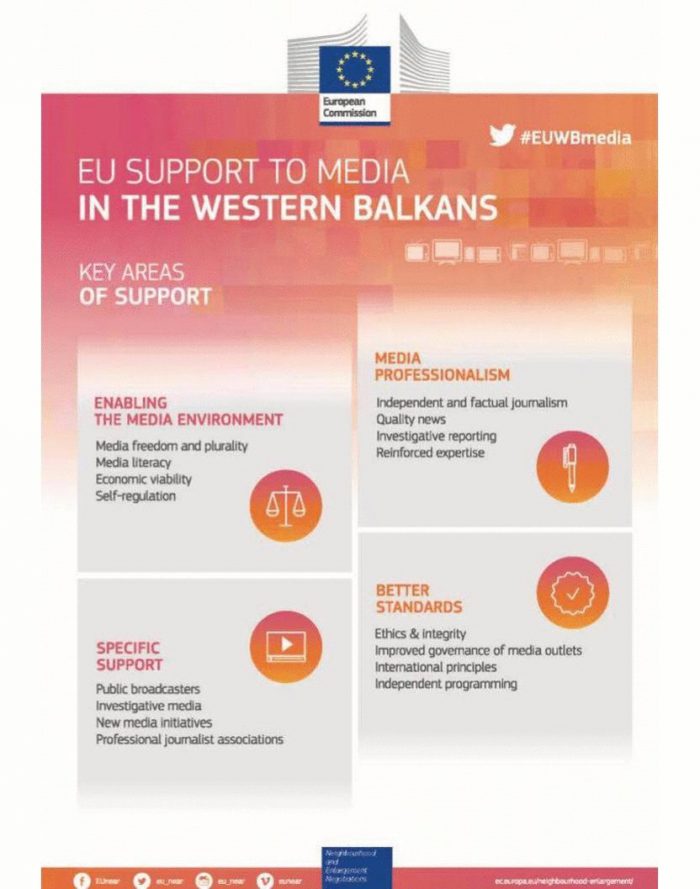 Independent journalism undergoes rough times and is multi-targeted. The Balkans and independent media voices in the region are no exception.
The European Commission comes at this very troubled period to say they decided "to invest in new initiatives to support independent journalism, sustainable media companies and incentivize cooperation among public broadcasters", as was announced at a EU-Western Balkan Media Days conference in Tirana according to a Nov. 10 EC press release (BETA).
Thanks to this initiative and EU's funds, the "fresh blood" that will enter the field will be properly trained and educated, as will journalists already working in the wider region. At the same time, under the umbrella of the EU bodies, whose protection might change the persecution of reporters who even die in the name of democracy and free speech, investigative journalism could develop and flourish unbothered.
Apart from the obvious, that freedom of expression is a core value of our civilisation that needs to respected, supported and preserved, EU funding will offer way more privileges to the daily life and professional routine of Balkan journalists.
Let us not forget the difficulties Romanian, Serbian and Turkish professionals are facing lately, unfortunately without being the only ones.
"Technical assistance to public broadcaster's radiotelevision networks that will back the regional co-production of investigative reporting, youth media content and digitization, new drives launched to support independent media together with the European Fund for Democracy backing startup independent outlets and smaller initiatives", the press release read.
The event was considered successful as over 250 representatives of media companies and organisations, as well as policy makers from the EU and the Western Balkans participated…/IBNA