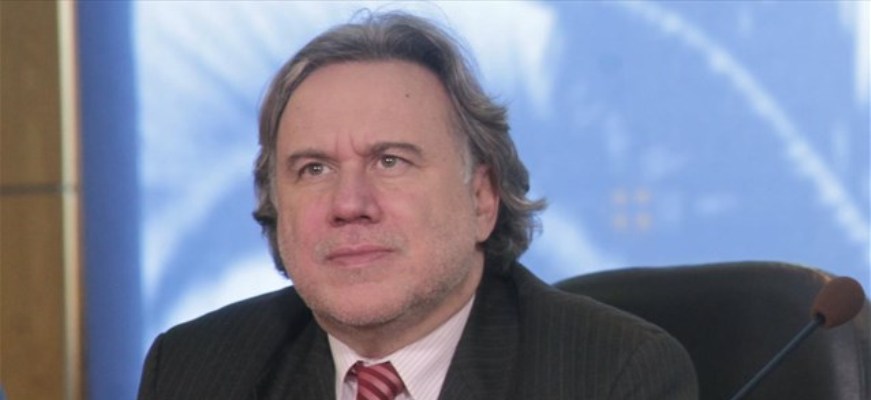 Athens, March 23, 2015/ Independent Balkan News Agency
By Spiros Sideris
Deputy Minister of Administrative Reform, Giorgos Katrougalos, has found himself in a tough spot after the publication of the newspaper "To Vima", which claims he has signed private agreements with hundreds of fired civil servants, from whom he took 12% commission on the compensation they would receive if they were rehired.
By law, if a civil servant is fired and then reinstated, he is entitled to receive 25% of his salary for three years. As mentioned in "To Vima", Katrougalos had made private contracts with at least 300 civil servants who had been fired. In these, it is stated that if are compensated or appointed to the Public sector, then he will be entitled to 12% of the money as fee.
The newspaper reports that the private contracts were signed in the days Katrougalos took office as Minister of Administrative Reform, that is, as the minister who will undertake to handle those civil servants who were fired or put in 'availability'.
The Minister of Administrative Reform attempted to clarify the situation  after the uproar caused by the publication of Sunday's edition of the newspaper "To Vima".
He did so by denouncing, through SKAI television, the involvement of New Democracy and PASOK in the "interweaving contract" against him.
As he said, there is "clear link" between the newspaper and the "parties of corruption", arguing that the goal is to harm the government politically.
"If it was not actually an entanglement contract aimed at hurting the government I would facilitate the Prime Minister. But I am laying blame, I am no apologising", he said.
He said, in fact, that he was in communication with the Maximus Mansion for days now, as the matter has been "circulating" in journalistic offices.
The minister made it clear he does not intend to resign, since just by staying in the government he facilitates the work of the Prime Minister in the fight against the "conspiracy", while he called an "obvious lie" the information of the newspaper, that immediately after the elections of January 25 he signed contracts with the said civil servants in order to receive 12% commission from the gross amounts adjudged to his customers.
As to the moral aspect of the case, he stated that he believes there is nothing reprehensible to the fact that he took the office of Administrative Reform Ministry, while previously, as a lawyer, he had undertaken cases of civil servants that fall within his portfolio.
"It's a title of honour", he said, explaining that both from the position of the lawyer and the office of minister, he is struggling against the memoranda.
The revelation of the newspaper "To Vima" was commented critically by all the opposition parties, raising both political and moral issue.