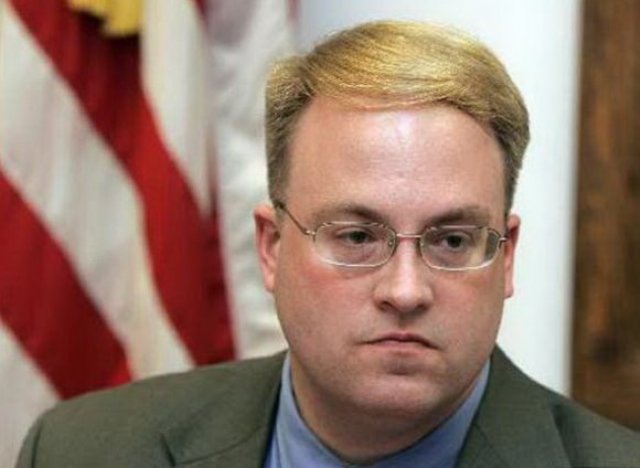 Tirana, April 18 2013
The U.S.A. is concerned about the high political tension in Albania. Jonathan Moore, Director of the Office of South Central European Affairs, during a press conference in the American Embassy in Tirana expresses his concern on the situation and last developments in our country, while pointing out that the main focus should be to create a climate of confidence in the conduct of the elections so that people have confidence in the outcome of the June 23-rd parliamentary elections.
'We would like to see a complete representation in the CEC', said Moore.
'In various meeting we discussed recent developments happening in Parliament. We recognize some concerns about CEC participation balance; but we believe that there is a strong legal argument for the way the Parliament voted. We are looking forward to seeing a functional CEC and a June 23-rd election process. I am not an expert in Albanian legislation but in the last 36 hours I have been part of fast-flowing elections events in Albania. As I understand, the CEC needs a minimum quorum to proceed with elections. We would prefer to see full representation in CEC. I have been told that CEC needs to have a certain number of representatives to proceed with the elections' process. That is a issue that CEC representatives should take into account. As I have been informed from the political leaders (both in government and in opposition), they want the elections to take place in time (without delays), and this suggests the necessity of full representation in CEC', said Moore.
Moore expressed concern over what he called 'pressure on the MP Kastriot Islami (SP)' as a result of his vote in Parliament. According to the U.S. official, democratic principles warrant not only democratic elections but also individual will and free choice.'
'We are concerned for the high political tension we witnessed. Once again, he hear accusations about legality', 'yesterday I meet Mr. Islami. The democratic principles require not only democratic elections but also individual will and free choice. We are concerned and disappointed by the political pressure and the pressure made to Mr. Islami's family', said Moore.
Moore's message to political leaders:
'We have good and transparent relationships with political leaders, and I basically shared with them the same message I am sharing with you. We expect to see actions in accordance with law, a professional elections campaign, participation in elections, so that to experience Albania's growth as more prosperous and successful while reaching the EU membership. By coincidence, Ms Ashton (European Union Foreign Policy Chief) has been in Albania and shared a positive message for the future of this country towards the EU. A message to political leaders is that this is not automatic process but it needs work to materialize (become executed). Therefore, we encourage all Albanians and political leaders to make this possible', said Moore. /ibna/