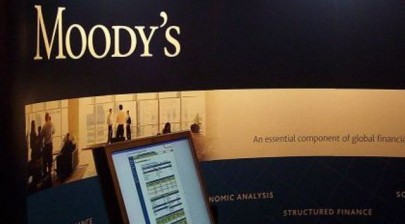 Tirana, June 18, 2013
Albanian economy has a sustainable expectation for the future of the economy and public finances and it has been rated with a B1.
Moody's report which is the agency of the assessment of the credit of corporations and sovereign countries, states that the macro-economic stability of the country has been positive in this period of the year. Meanwhile, the second half of the year has been considered as potentially positive in terms of economic growth, thus offering founded optimism, states the announcement of the Ministry of Finance. This is a proof of the credibility of the Albanian economy, at a time when Europe and the region continue to experience a financial crisis with complex consequences and problems.
According to Moody's, Albania endured the pressures of the financial crisis in Europe and beyond, managing this economic growth with important reforms for the future of the country. The agency also praises the progress in the integrating processes of the country, especially the recently passed laws.
According to Moody's, in spite of the positive sides, it's necessary for Albania to continue the progress of reforms and improvements in several sectors along with further strengthening of institutions.
Such evaluation sends positive signals and at the same time it's a proof of the credibility of the country as far as macro-economic stability is concerned, policies and economic reforms to support business sector, improvement of the fiscal framework and the continuity of reforms in the country.
Business and foreign investors find a clear read on this evaluation to orient their decision making and the continuity of policies in favor of the business. /ibna/