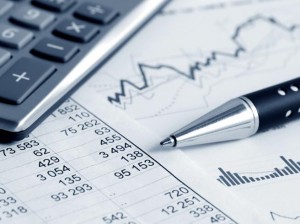 Bucharest, December 14, 2015/Independent Balkan News Agency
By Irina Stoica
Romania has just got a better rating outlook from Moody's Investors Service. From "stable", it was rated "positive", so the country's sovereign rating is now at Baa3 (investment grade), the Public Finance Ministry announced.
"The key drivers for changing the outlook on Romania's ratings are the country's significant progress in correcting its macroeconomic imbalances, reducing the economy's vulnerability to external shocks and paving the way for robust economic growth. Romania's sizeable fiscal adjustment in the recent years also led to a significant reduction of the government's fiscal deficit and contributing to a stabilization of the government's debt-to-GDP ratio", according to Moody's.
As for the future, the agency puts its money on an economic recovery gaining further momentum in 2016, thanks to a robust expansion of private consumption and investment as well as solid public consumption growth, which will allow real GDP growth to accelerate to 4.1 pct in 2016, from 3.5 pct in 2015. The agency also notes in this context that Romania's medium-term growth outlook is more favorable than many of its peers, including Bulgaria, Spain, Azerbaijan, Portugal or Hungary.
Moody's also expects Romania's debt level to decline to 39.4 pct of GDP in 2015 (from 39.9 pct in 2014). The rating agency expects that continued integration with the European Union will contribute to improvements in Romania's institutional framework and capacity. In August this year, Fitch Ratings affirmed Romania's long-term foreign and local currency Issuer Default Ratings (IDR) at 'BBB-' and 'BBB', with stable outlook.
Two months later, in early October, Standard & Poor's Ratings Services affirmed Romania's sovereign credit ratings at BBB-/Stable/A-3.