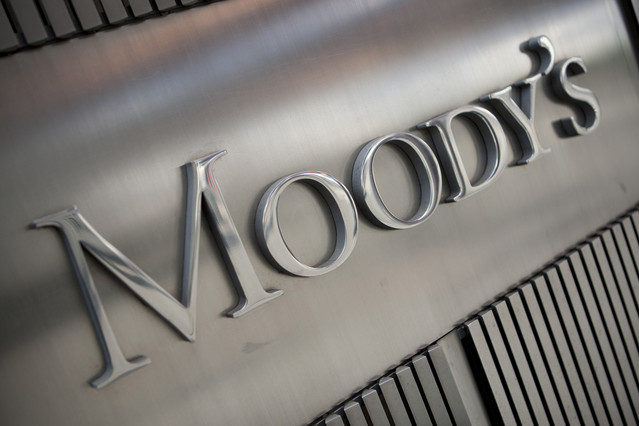 Moody's Investors Service has forecast Bulgaria's real GDP growth would remain healthy at 3.6 per cent year-on-year over the next two years, above the European Union average.
The estimate was made in new report analysing Bulgaria's creditworthiness, which, the agency noted, did not constitute a credit rating action.
The country's credit profile, "Baa2 stable", reflected low and declining debt metrics that compare favourably with similarly rated peers, and the government's sizable fiscal reserves, the ratings agency said in a statement.
Bulgaria is also rated at BBB with a stable outlook by Fitch Ratings (equivalent to Moody's Baa2 stable), while Standard&Poor's has the country one notch lower at BBB-, but it upgraded the outlook from stable to positive in its latest credit rating issued last month.
"We expect that Bulgaria's continued fiscal consolidation in the coming years will lead to a steady decline in the debt-to-GDP ratio to around 23 per cent of GDP by 2019," said Moody's senior analyst and co-author of the report Evan Wohlmann. "The Bulgarian economy has proved resilient to past domestic and external shocks, and its medium-term growth prospects are robust."
Domestic demand – and mainly private consumption – would remain the main growth driver, with a negative contribution from external demand as import growth picks up, Moody's said. Bulgaria's strong fiscal position reflected its favourable debt-to-GDP ratio compared to EU peers and Baa2 rating peers, as well as the authorities' commitment to gradually consolidating fiscal metrics without impairing economic growth, the agency said.
Obstacles to economic expansion include weaknesses in the business climate, the poor condition of the country's physical infrastructure, high youth inactivity and share of long-term unemployment and adverse demographics, according to the report.
Bulgaria had moderate susceptibility to event risk, primarily driven by the country's banking system challenges, most notably the high levels of non-performing loans, which exceed the European average. However, the ratio of such loans to gross loans has been improving driven by the strong economic conditions and the banks' efforts to clean their balance sheets.
Going forward, Moody's said that upward rating pressure would be likely should fiscal consolidation resume at a faster pace and bring government debt levels closer to pre-crisis levels without undermining growth. The implementation of structural reforms targeting Bulgaria's structural constraints and raising potential output levels could also be positive.
Downward rating pressure would be triggered in case of renewed political volatility that would interfere with policy-making and undermine the government's commitment to sound policies and reforms. A reversal in the authorities' commitment to containing budget deficits and reducing the public debt-to-GDP ratio would also be negative, as would renewed stress in the banking system./IBNA