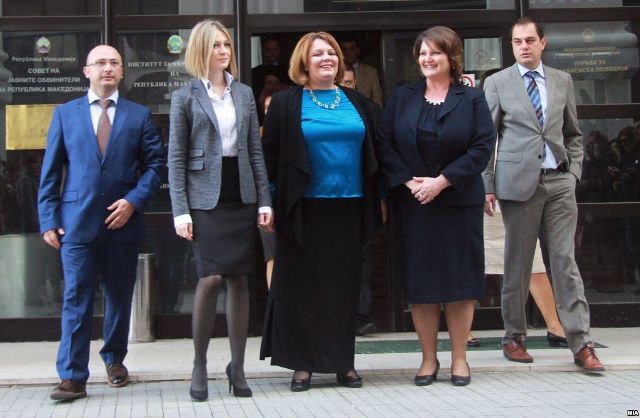 Skopje, 13 June 2016/Independent Balkan News Agency
By Naser Pajaziti
Special Prosecution in FYROM continues to be obstructed and its decisions are neither being accepted nor being applied by other institutions such as courts, Public Prosecution and other executive institutions.
Justice experts say that domestic courts continue to apply double standards, by not respecting Special Prosecution, which was established last year as part of the June 2 agreement for the solution of the political crisis and the investigation of the wiretapping affair.
So far, the Special Prosecution has opened several investigations, demanding detention for several suspected officials, including former PM Nikola Gruevski, former ministers and current state officials.
Until now the court has only granted a request for house arrest. Meanwhile, former PM Nikola Gruevski, former Interior minister, Gordana Jankulovska and other officials of the Ministry of Interior have not been remanded into custody and have not been subject to other security measures.
"After rejecting the request to remand into custody PM Nikola Gruevski, Mile Janakieski and Toni Trajkovski, we see that it's more and more necessary to form a special department in the court, which will handle the Special Prosecution cases", says legal experts, Alexander Nakov.
Spokeswoman of the Special Prosecution, Lence Ristovska says that a large part of institutions are not collaborating with Special Prosecution, they do not deliver the requested materials in time and therefore, the whole process is slowed down. Ristovska mentioned the "Poutch" case, where the Court of First Instance continues not to submit the evidence existing on this case.
"We are no given access on this case, although the Appellate Court decided for the Court of First Instance to submit this evidence to us", Ristovska said.
So far, Special Prosecution has launched investigations on the following cases: "Transporter", "Fortress", "TNT" and cases regarding electoral irregularities. This prosecution is being supported by the EU and USA, as it was formed with the brokerage of the EU Enlargement Commissioner, Johannes Hahn. /balkaneu.com/