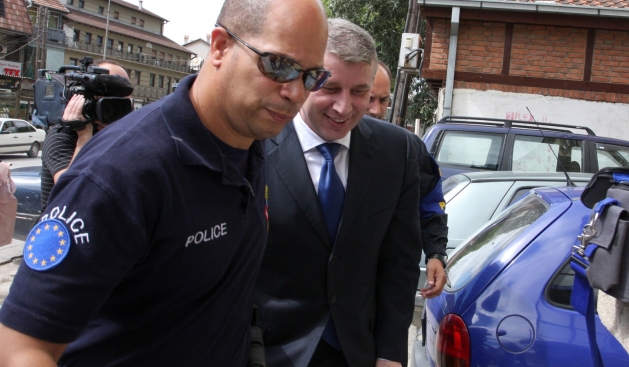 Pristina, October 23, 2013
Group of Drenica which includes the candidate for mayor, Sami Lushtaku has been remanded into custody for another month.
Upon the request of the EULEX prosecution, Maurizio Salustro, Court of Mitrovica has decided to remand Lushtaku into custody for another month.
Through this ruling, the court believes that there's still a risk for Lushtaku and the others to flee and to influence the witnesses.
Defense attorney of the ambassador of Kosovo to Albania, Sylejman Selimi has considered this ruling as outrageous. Sylejman Selimi is also being held in custody.
'To claim that S. Selimi and his fellow fighters who have given everything for the liberation of Kosovo, 14 years after the war will leave Kosovo in order not to face defamation from people bought out by EULEX, is a crime against justice and an insult for all fighters and their commander S. Selimi", said defense attorney Tome Gashi, who said that he will appeal this ruling. /ibna/