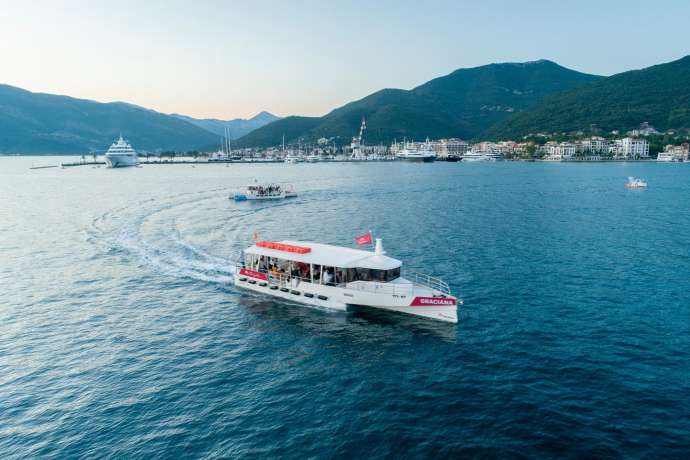 Since the start of the summer tourist season, the Tourism Inspectorate has had about four thousand controls, where half of them have identified certain irregularities. According to the chief tourist inspector Svetlana Šljivančanin, 20 restaurants and four beaches have been sealed.
"Based on these irregularities, we issued 1.724 misdemeanour warrants in the amount of EUR 850.790. As you can see, these fines are not small, but in any case, in some segments of tourism, the situation is that the quality of service is at a much higher level than in previous years", Šljivančanin said.
The Tourism Inspectorate has issued fines worth about 50,000 euros with regard to unregistered employment.
Significant irregularities were noted in the organization of the beach rescue service. The law stipulates that during July and August there needs to be one lifeguard at the beaches for every 50 meters.
"We now have about 600 licensed lifeguards, which mean that it is not enough to cover all our beaches that are operational. We find tenants who cannot abide by this rule, we warn them, and after the warning, we have to impose fines, so far we have issued 128 misdemeanour warrants in the amount of 75.200 euros", Šljivačcanin said.
The largest part of the shadow economy, according to her, was in the transport of passengers by taxi. This season the situation is slightly better.
Meanwhile, Naval Safety Inspector of the Port Authority of Kotor, Željko Lompar, said that inspectors have issued about 120 misdemeanour warrants. The most common offences recorded this summer, according to Lompar, are boats approaching close to the coast and speeding.
"The speed in Boka, regardless of the vessel in question, is 10 knots and in the straits of Verige and Kumbor 6 knots. Vessels must not approach the coast at full speed at a distance of 200 meters", Lompar said.
He explains that the penalty for approaching the coast is 200 euros for individuals and up to 2,000 for a company./ibna