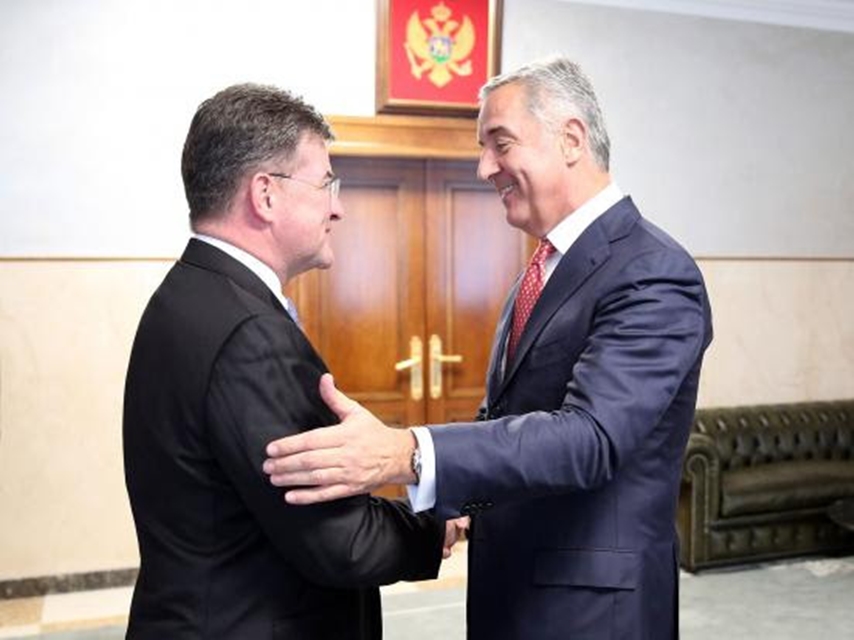 OSCE Chairperson-in-Office and Slovakia's Foreign and European Affairs Minister Miroslav Lajčák, said in Podgorica that Montenegro is a success story for democratic transformation and Euro-Atlantic integration, and a role model for the region.
"In the last two decades, Montenegro has made huge progress in consolidating peace and stability", Lajčák said.
During his visit in Montenegro, the first South-Eastern European country he has visited since taking office in January, Chairperson Lajčák underlined the wide range of challenges the region is facing, ranging from deep-rooted grievances and the ongoing process of reconciliation, to the need to strengthen rule of law and freedom of the media.
"Other phenomena, such as illegal migration flows and violent extremism, continue to pose a threat to the country and the region. These challenges endanger the region's aspirations and the stability of other participating States".
At the same time, noted OSCE in the press release, he pointed to the value of the OSCE in this regard, as an organization that strives for regional approaches to regional challenges.
Emphasizing the strong and very practice-oriented Montenegrin-OSCE partnership, in particular on reforming the electoral system, building a free, resilient and professional media landscape, promoting security sector governance and reform, and strengthening regional youth co-operation in collaboration with RYCO, in his meetings with President Milo Đukanović, Prime Minister Duško Marković, Minister of Foreign Affairs Srdjan Darmanović, and House Speaker Ivan Brajović, Minister Lajčák referred to the achievements made.
"In the region, the OSCE has come a long way from assisting in the establishment of key democratic institutions to helping to build their functionality and strengthening their relationship with citizens", he said.
Lajčák stressed that listening to critical voices is key in a maturing democracy.
"Differences should be debated in parliament by all representatives, including the opposition. Boycotting cuts off any chance of dialogue – and therefore any chance of finding common ground. The only way to achieve progress is through dialogue".
The Chairperson also met with representatives of civil society, key actors in reforming Montenegro and important partners of the OSCE Mission, and took the opportunity to show what Slovakia's OSCE slogan "for people, dialogue and stability" means in action, delivering a bio-microscopic slit lamp to the hospital Klinički Centar and announcing Slovakia's support for the reconstruction work of the Tanasije Petrović Grammar School in Pljevlja.
While in Montenegro, Minister Lajčák was awarded the honorary title of Doctor Honoris Causa of the University of Montenegro as an acknowledgement of his contribution to the transformation of the country./ibna