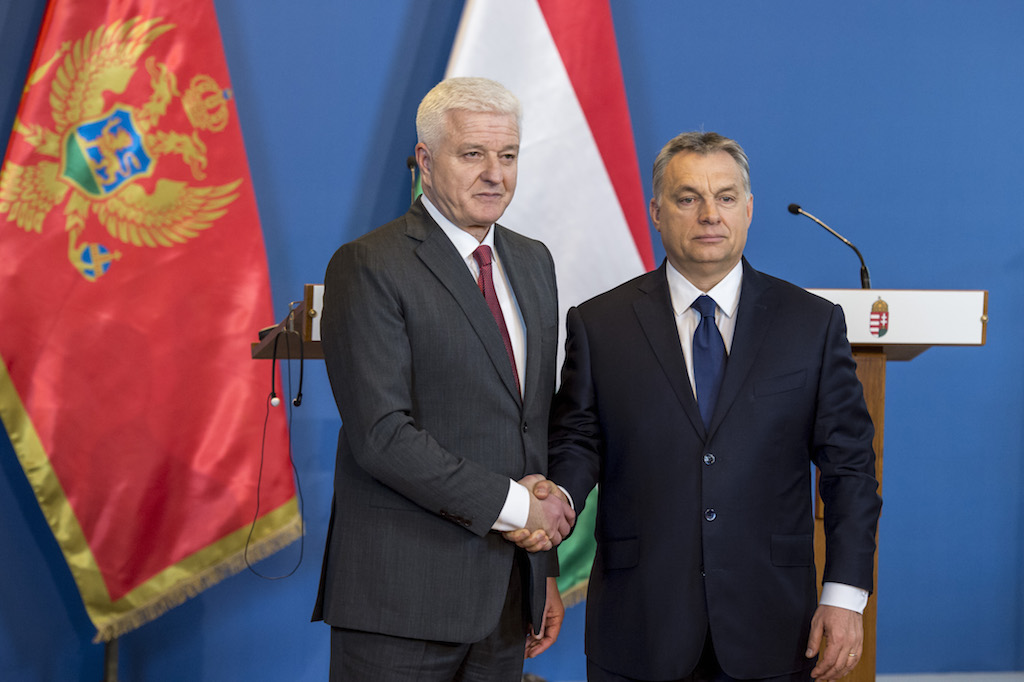 The Montenegrin Prime Minister Duško Marković has arrived in Budapest to participate in the 6th Summit of the Central Eastern European Countries and China (CEEC-China 16+1) of heads of government which takes place, today, November 27, 2017, in the Hungarian capital.
Markovic will have a get-togetehr with the Premier of the State Council of the People's Republic of China Li Keqiang as well as with the host of the Summit, the Hungarian premier Victor Orban.
"Montenegro's place is in the EU, and the country is ready to be a member of the community", stated Orban after current talks with his Montenegrin counterpart, Marković.
"In his statement to the press, Mr. Orbán said: 'If our hands were not tied and we were not slowed down by internal problems in the EU, Montenegro would to all intents and purposes be in the antechamber, or just a single step from full membership (…) The Hungarian government thinks it would be fair for Montenegro to join the EU as soon as possible", wrote the official webpage of the Hungarian government.
Budapest has been a firm supporter of Montenegro's NATO membership, too. As for the Hungarian investments in the SE Balkan country, Orban underlined that they are "particularly successful".
As the official page of the Government of Montenegro reads, "later on today, the Prime Minister will address the participants of the Summit.
The Summit will also be an opportunity for bilateral meetings of the Prime Minister of Montenegro with other leaders of the participating countries."
Among talks and plans for the future of all participating countries, "cooperation agreements in certain areas will be signed."…/IBNA
Photo (Library): Hungarian Government