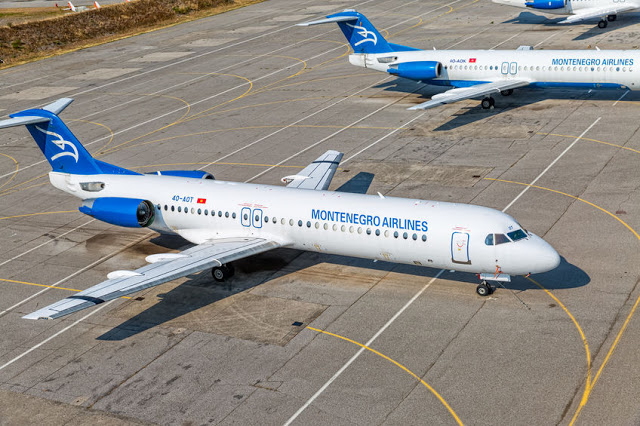 At the end of 2018, Montenegro's flagship airline Montenegro Airlines had accumulated losses of 89.8 million euros, which are drastically higher than the value of the company's properties, resulting in a negative capital of 51.5 million euros, according to local media reports.
Quoting figures from a 2018 audit report by Podgorica-based MV Consult – which gave a reserved opinion on the airline's financial operations – it was said Montenegro Airlines' losses had stood at 1.97 million euros last year, with contingent liabilities at 22.5 million euros.
The audit report said the losses and the liabilities could not be financed from the state-owned airline's regular operations.
"The company's ability to continue operations primarily depends on the possibility of a restructuring of the liabilities and establishing a satisfactory degree of liquidity… The possibilities of Montenegro Airlines' financial position being improved are limited and almost completely dependent on the government's support and its restructuring plans," the report said.
But, economic analysts say that the country can't keep financing and forgiving the debts of the Montenegrin Airlines.
"However, we shouldn't neglect the fact that we are a small country, said Božo Mihailović, a professor in the Faculty of Economics and president of the Association of Economists.
"There are three options for settling this issue. The first, let everything be just as it is now, which is impossible for the country. The second option is restructuring and the third, the worst of all, is going into liquidation. All three options should be examined while taking care of the country's interests, tourism and overall economy", Mihailović explained.
Mihailović said that a foreign company would look after its own interest alone.
"Some foreign company that would be willing to take over MA could shut it down due to, let's say, minor revenues, and thus inflict substantial damage to Montenegro and its tourism", Mihailović warns./ibna