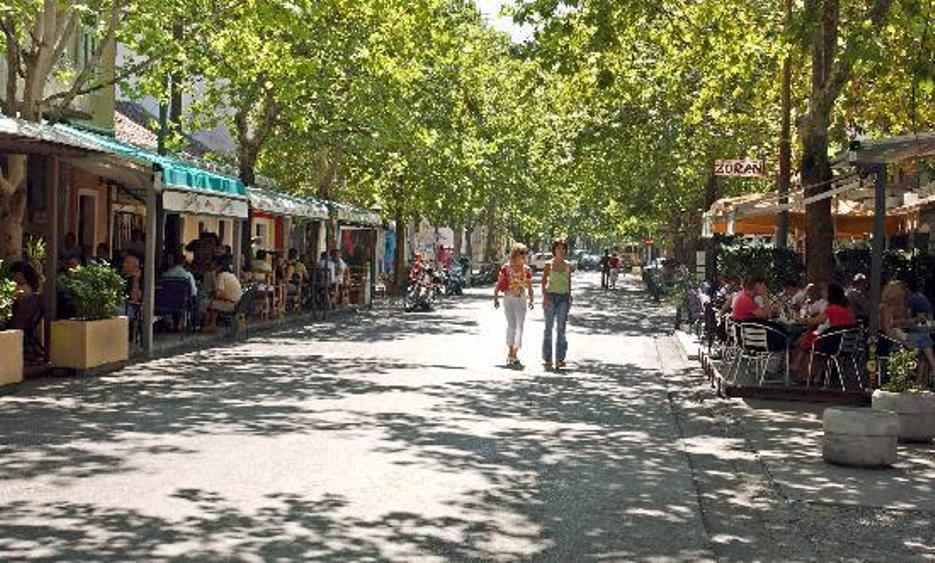 With just 622,000 inhabitants, Montenegro is the smallest of the six West Balkan countries in terms of population. Even Kosovo, whose territory is smaller, has a population three times the size. However, Montenegro, which did not gain independence from Serbia until 2006, is the most prosperous of the six countries in the region.
Annual GDP per capita is 5,400 euros, which exceeds that of the five other West Balkan states by 1,000– 2,000 euros. But even then, it is lower than in the poorest EU countries, Romania and Bulgaria. But Montenegro's economy is growing – by 3.4 percent in 2015.
The main reasons for this are investment in infrastructure and tourism. The latter is playing a growing economic role, as the small state on the Adriatic becomes an ever more popular holiday destination during the summer months. In 2015, Montenegro had a record number of visitors, 1.7 million, mainly from abroad. This rosy situation compared with that of other West Balkan countries is probably the reason why Montenegro, unlike its neighbours, has become a migration destination for foreign workers.
The small country has a relatively high share of workers from abroad – eight percent. In Serbia, FYRO Macedonia and Bosnia-Herzegovina, the corresponding figure is less than half a percent. Serbians and Bosnian-Herzegovinians, in particular, find seasonal work in Montenegro in tourism, construction and agriculture.
All in all, though, more Montenegrins are leaving their country than foreigners are arriving. So although immigration is high for the region, it will be unable to stop Montenegro's population shrinking in future. In addition, at 1.74 children per woman, the fertility rate is only slightly above the level of most other West Balkan states./IBNA