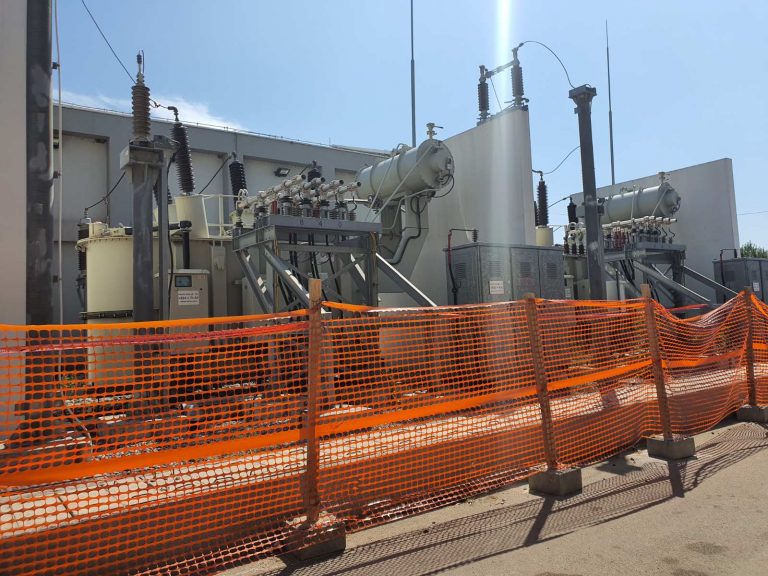 The Montenegrin Electricity Distribution System (CEDIS) is nearing completion of works worth EUR 1.45 million on the replacement of a 10kV plant in the 110/10 kV Kličevo substation.
"Completion of this project means direct improvement of stability and quality in electricity supply for about eight thousand users in the old part of Nikšić, as well as for the settlements of Kličevo, Straševina, Vrtac and Kočani," the company said in a statement.
CEDIS announced that the previous plant was built four decades ago, which is why this project is extremely important for the quality of power supply to a significant part of users in Nikšić, and is an unavoidable infrastructural prerequisite for expanding the network and connecting new users.
"After the completion of the works, it will be possible to use the full power of 110/10 kV transformers, which have a rated power of 31.5 MVA with forced cooling, which has not been possible so far due to current restrictions on the old bus system," CEDIS specified.
The final construction works are currently in progress. It remains to fit into the 10 kV network and connect power transformers to the 10 kV side, which will be performed by CEDIS in coordination with the Montenegrin Transmission System (CGES).
The current final activities on the project will not affect the stability of electricity supply to citizens in this area.
The project defines the installation of air-insulated 10 kV equipment manufactured by Siemens, while the contractor is the company BB Solar from Podgorica.
At the level of the primary network, CEDIS is implementing projects for the construction of 35/10 kV substations in Velje Brdo and Duklo, as well as the reconstruction of a 10 kV plant in Podgorica's TS 35/10 kV Centre.
"About five million EUR have been prepared for the realization of these investments. At the same time, the second year of projects for the revitalization of medium and low voltage networks in rural areas throughout Montenegro is coming to an end. The value of the contracted works on the revitalization projects is around 26 million EUR ", it is stated in the announcement.
A multi-million project for the implementation of the SCADA system for remote monitoring and management of the distribution network is being prepared, as well as the third extended phase of the project for the installation of electronic meters for remote control.