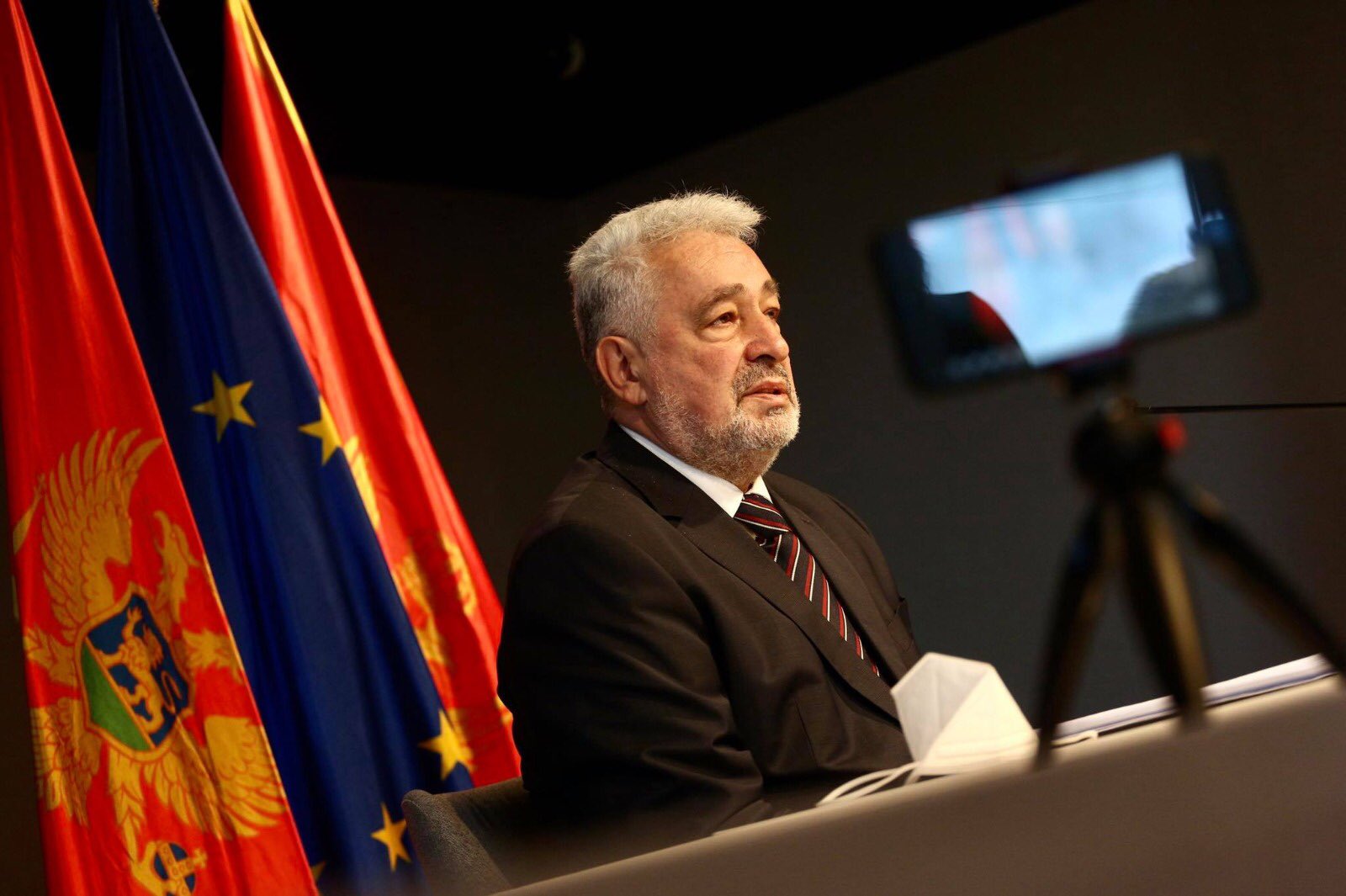 The wishes sent out by Montenegro Prime Minister Zdravko Krivokapić to the President of the Republika Srpska (RS), an entity in Bosnia and Herzegovina (BiH), on the occasion of the RS Day, caused a tense situation between Sarajevo and Podgorica.
Immediately after the information was leaked to the public that Krivokapić had wished to Republika Srpska on the occasion of the RS Day, Sarajevo was quick to respond. Bosniak and Croat members of the BiH Presidency, Šefik Džaferović and Željko Komšić respectively, as well as many politicians from parties based in the Federation of BiH, condemned Krivokapić's wishes "on a holiday declared unconstitutional by a BiH Constitutional Court decision." The harshest comments came from Croatian Presidency Member Željko Komšić. However, it turned out that Krivokapić had extended his greetings via a telephone conversation and not in an official communication, and therefore it remains unclear whether this move could be considered a personal opinion or an official position.
Also on the occasion of the PM's wishes and their aftermath, the Montenegrin opposition stated that the Prime Minister, as well as the entire ruling coalition, do not respect the Constitution of the neighbouring country and side with only one of the three constituent peoples in BiH. DPS MP Andrija Nikolić said that Krivokapić's commitment to EU values ​​and respect for the law lasts until the end of his working shift, adding that there was inconsistency between Krivokapić's words and actions.
"If Krivokapić publicly admitted that he secretly conveyed his wishes on the unconstitutional Day of Republika Srpska expecting that Zeljka Cvijanovic, to whom the wishes were sent, to remain silent, then we are definitely dealing with a two-faced prime minister who is unaware of the importance of the job he accepted and therefore cannot be competent to deal with it. Because does it matter whether the Prime Minister of a country sends his wishes publicly or privately?! If he performs his function in accordance with the Constitution, the Prime Minister will be worthy of that position 24 hours a day, and in the event of a failure, he will not invoke privacy," Nikolić pointed out.
Other MPs from the opposition parties also condemned the way in which Krivokapić celebrated this holding, however he received support from most of his coalition partners.
The BiH Constitutional Court declared January 9 as the RS Day, an unconstitutional holiday since it does not reflect the will of all three constituent peoples. On that date, 29 years ago, the Assembly of the Serbian People in BiH was formed, a move that Bosniaks consider the actual beginning of the war in the country. /ibna