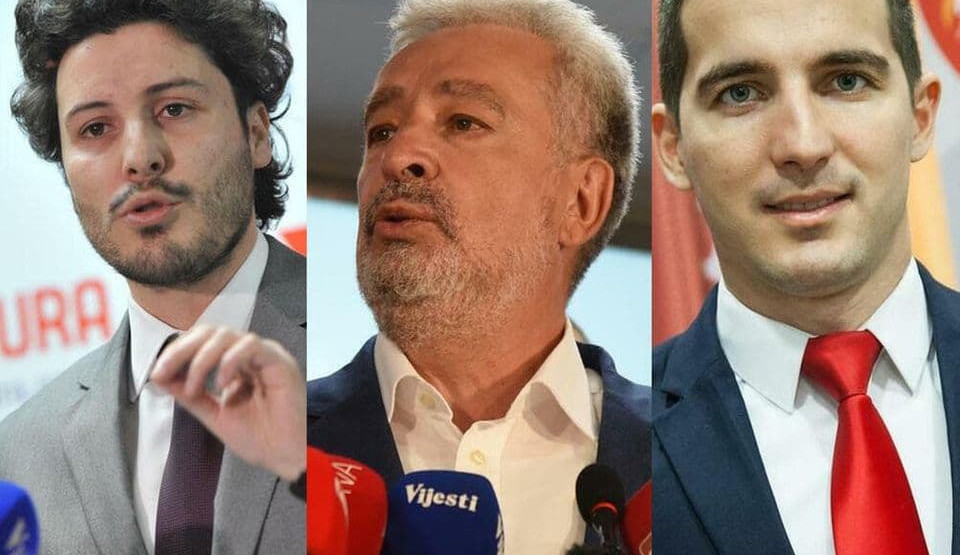 Montenegro will not withdraw from NATO and it will not annul the recognition of Kosovo, says leader of "Crno na bijelo" coalition, Mr. Dritan Abazović, who is set to form a coalition government with the Democratic Front and the Democrats.
Although these two items have been high on the agenda of the DF, given the current situation, they will remain unchanged, despite the expectations of a large number of voters.
Two very important questions for the pro-Serbian electorate in terms of identity will not be addressed in the new government. It remains to be seen whether the Metropolitanate of Montenegro and the Littoral will agree with that, especially if one recalls that in 2014, Metropolitan Amfilohije stated to the Regnum Russian information agency that "NATO is doing now what Hitler and Mussolini were doing to the K&M. In their times, Kosovo was part of the "Great Albania". The northern part was found in the occupied Serbia, which was nonetheless part of the Serbian nation. Yet NATO is worse, because they seceded Kosovo though violence and crimes. Therefore, NATO constitutes not a defence alliance, but a national-fascist pact that carries on with the activities of Hitler and Mussolini".
In 2008, during protests against the recognition of Kosovo, the Metropolitan said: "This is the most shameful betrayal of Montenegro".
In a turn of events, the Metropolitan gained ground in the political ring of Montenegro, with the winners of Sunday's elections being quick to kiss his hand at first chance. Will the Metropolitan agree to challenge his views that easily?
Judging by these two examples, the question remains whether the promise to repeal the Law on Freedom of Religion will be fulfilled, which was also placed on this part of the electorate during the election campaign, CDM portal comments.
The future government has not addressed mothers with three or more children yet, whose requests they supported. Will they keep their promise and return the relevant Law in Parliament now that they have secured a majority?
Apart from the promise of "Montenegro as Switzerland", the future ruling scheme did not present a clear economic program upon which they will rely to achieve that goal, neither did they specify the deadline. The continuation of projects such as the construction of the Bar-Boljara highway is uncertain, and the Montenegrin public is especially interested in how state resources will be valorized, without it being a continuation of the economic policy pursued by the Montenegrin governments all these years.
However, one thing is certain. The former main opposition must forget about relaxed politics, boiled down to critics and shifting the blame to others. They will have to learn to take decisions and assume responsibility thereof. /ibna