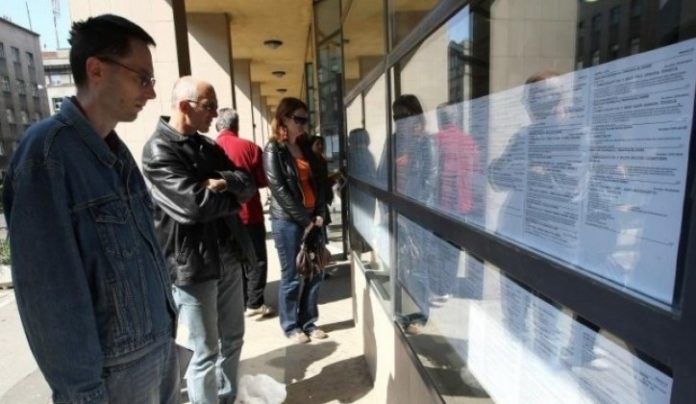 From the day measures to combat the novel coronavirus were introduced (14 March) until the 1st of April, the number of unemployed people in Montenegro has increased by 0,31% according to the country's Employment Agency. The Agency expects unemployment to surge due to the epidemic, while trade unions urge the Government to hand out subsidies for employers who are currently out of work and to prevent dismissals.
Assistant director of the Sector for Records and Research in the area of employment Goran Bubanja said that the records of the agency showed 35.540 unemployed persons on 1 April.
He added that the coronavirus pandemic would affect almost every economy around the world, adding that expectations of increased unemployment in Montenegro were realistic.
"The agency is working on the preparation of the support for employers in order to prevent layoffs. We have decided to take this step because employers were forbidden to perform their activities during the epidemic", Bubanja pointed out.
Member of the Executive Board of the Union of Free trade Unions Sandra Obradović stressed that it was clear that there could be no layoffs while provisional measures were in force.
"What concerns me the most right now is that the Government has failed to provide subsidies for employers of companies which were forced to shut down. They have a huge number of employees. What are we going to do with them? The Government must provide subsidies immediately", Obradović said.
In a similar vein, Commerce Trade Union President Vesna Milonjić argues that the country must help employers out.
She says it is the right time to discuss socially responsible capital.
Associated Trade Union of state institutions President Veselin Vujanović says that data showing that the number of unemployed persons increased by 111 during the measures constitutes an optimistic development.
"A greater increase should have been expected", he pointed out.
Vujanović thinks there is no recovery plan because nobody knows how long this will take.
"In my opinion, waiting until the very last moment makes sense. There should be a plan for the worst-case scenario", Vujanović said. /ibna