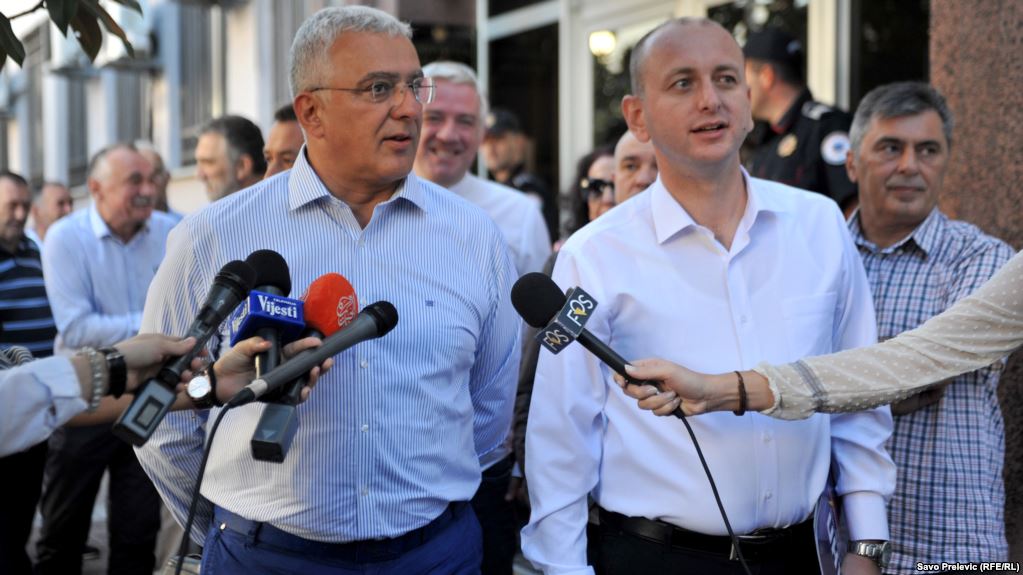 The leaders of the Democratic Front of Montenegro, Andrija Mandić and Milan Knežević, penned a letter to Prime Minister-designate Zdravko Krivokapić last week, informing him that the Democratic Front would be proposing the names of candidates for the government after the distribution of mandates based on parliamentary clubs, as Pobjeda reports.
Mandić and Knežević state that such an approach constitutes the only democratic and correct one.
A source close to high-ranking DF officials confirmed that the letter was sent, among other things, to prevent mass self-candidacies by certain individuals across the media, but also because of the two concepts around government formation that are currently being promoted. Due to that, there are no significant changes in the process of government formation, even almost a month after the composition of the parliament.
"We have over 50 candidates for the government, which is not serious. It is necessary to avoid having more candidates from different parties fighting for one position", sources tell Pobjeda.
The Socialist People's Party supports the position by the DF and the Democrats, while for now the prime minister-designate, GP URA and the Vijesti concern are of the opinion that the best team should be chosen from several candidates based on the principle of personal qualifications.
"After the agreement on the distribution of departments according to democratic and established principles, similar participation of our coalitions, that is, the club of deputies in the Assembly, candidates for positions belonging to our coalition will be proposed", said Democratic Montenegro.
Until recently, however, that attitude diverted from that of Prime Minister-designate Krivokapić's, but also of the leader of the "Black and White" coalition, Dritan Abazović's. Namely, according to Pobjeda, Krivokapić requested that all potential candidates' CVs be submitted to him, with Abazović publicly endorsing such an attitude. /ibna