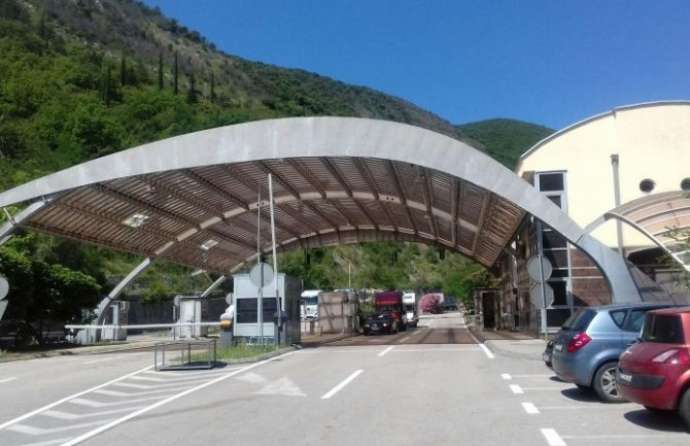 Since the opening of the borders with the countries of the region on August 14, at the three land border crossings to Montenegro in Herceg Novi – Debeli Brijeg, Sitnica, and Kobila, traffic has been ranging around 20% of the same period last year.
Contrary to expectations, most traffic was recorded at the Sitnica border crossing with Bosnia and Herzegovina, especially during the weekend. There were no significant traffic oscillations at the busiest crossing with Croatia, namely Debeli Brijeg, or the smaller crossing of Kobila – with more than 22,500 passengers and almost 8,000 vehicles last weekend.
According to local media reports, since the opening of the borders, 33,626 passengers and 11,634 vehicles have crossed the Sitnica border crossing, amounting to 40% of last year's figures. This border crossing is predominantly used by the citizens of Bosnia and Herzegovina, while the verification of documents and tests, depending on the number of vehicles, passengers, and time of day, takes between ten minutes to an hour or more.
As of August 15, 33,090 persons and 12,633 vehicles were registered at the Debeli Brijeg border crossing, which generated 20% of the turnover compared to the same period last year.
The least used was the Kobila border crossing, where 1,465 people and 671 vehicles entered/exited Montenegro, a 90% drop YoY.
According to the Border Police Department, passengers generally have the correct tests for COVID-19, so an unknown number of people have returned from the border crossings after being denied entrance.
Media report that "it is not pleasant to wait in a line of traffic under the sun, but if it is comforting, on many borders in the region and Europe, there is a wait of several hours". They recall that there were long queues at the Karavanke tunnel on the Slovenian border with Austria. Travelers had to wait from 6 am to 1 pm inside their vehicles, without food and water, in order to cross the border. This wait has been caused by the new regulation related to Covid-19, according to which every car entering Austria must be inspected. /ibna