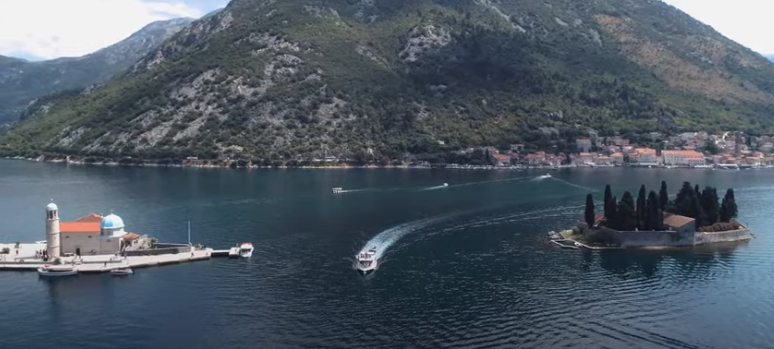 There are no more patients infected with the new coronavirus in Montenegro – the Montenegro Public Health Institute announced on Sunday. According to the media, the intention of the government is to declare the end of COVID-19 epidemic in the state next week.
"Since yesterday's cross-section of the condition, laboratories of the Public Health Institute have completed the analysis of 140 samples, among which there were no new cases of COVID-19 infection. Also, at this moment in Montenegro, there are no active cases of infection with the new coronavirus", the Institute states.
Since the beginning of the occurrences, the total number of infected persons is 324, while 315 persons have recovered.
Thus, Montenegro has officially declared itself "a country with zero coronavirus cases".
Health Minister Kenan Hrapović said Montenegro was the last European country to register the "first case" of COVID-19 and the first to eradicate the virus. He thanked all health workers and citizens of Montenegro, emphasizing that this is a joint success.
"In the days ahead, responsible behaviour and common health care are our trump card to continue to be proud holders of the title of the corona-free state that has shown that it knows how to face and fight the dangerous enemy, which has conquered the entire planet. The system remains strongly committed to its primary goal of preserving the health and lives of citizens", Hrapović said.
The Minister emphasized that all activities of the Ministry and the health system in the coming period will be focused on the monitoring, development and preparedness for a response in accordance with epidemiological indicators.
Assistant of the Minister of Health, Vesna Miranović, says that this is a great success for Montenegro.
"This success adds value to the Montenegrin healthcare system and all institutions of the system that were utilized in the protection of human health. The healthcare system has created the conditions for the revival of tourism. We are looking for the code of conduct applicable to tourists which will be flexible enough so that tourists can feel the magic of the vacation", Miranović says.
She also warns that corona-free destination is just a temporary title.
"With new outbreaks, its character changes. Therefore, we still need to be careful and disciplined. Wearing a mask indoor and maintaining physical distancing be the greatest sacrifice", Miranović says.
State secretary in the Ministry of Sustainable Development and Tourism, Damir Davidović, points out that this is great news that confirms the citizens' commitment in protecting health.
"I believe this encourages further togetherness. Let's now show seriousness at the level of quality of our destination", Davidović says.
As Sutomore opened its beach for tourists this weekend, respecting all the protective measures, epidemiologists warned that the virus is still present in the region and that the threat has not disappeared./ibna