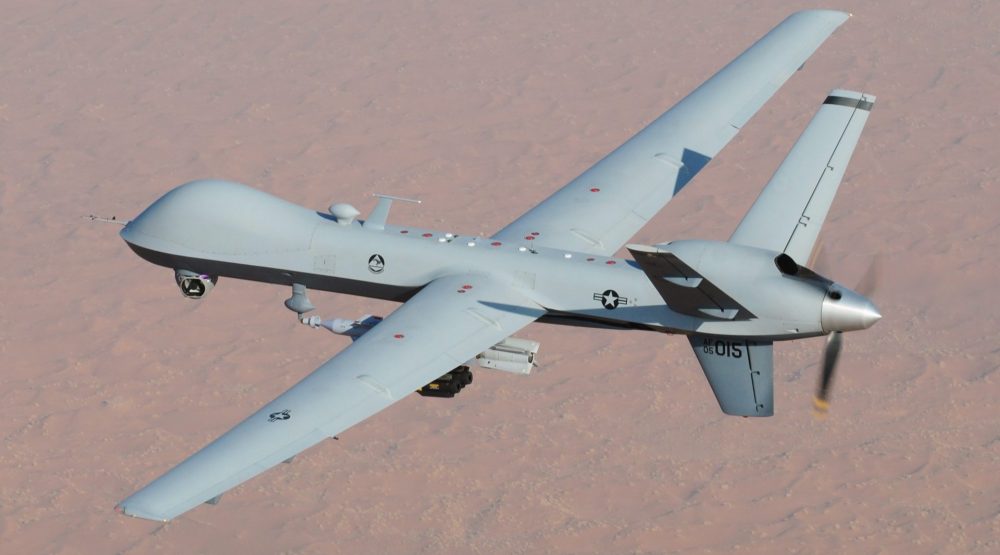 Montenegrin Ministry of Defence will acquire optoelectronic devices for the purposes of the units of the Armed Forces. These optoelectronic devices include unmanned aerial vehicles whose total value is estimated at €322.000.
Optoelectronic devices are means used for night surveillance and shooting, which convert image from invisible infra-red area into a visible area.
Units of the army require four thermovision sets, "first responder aerial kit", which includes a gyro-stabilized camera and an unmanned aerial vehicle (drone) that is able to fly no less than 25 minutes. The ministry also requested that the thermal camera image resolution should not be less than 640 x 512 pixels and that the entire kit should have at least two control devices with a screen for monitoring and documenting the identified situation in the field.
The ministry is planning to provide the army with two thermal multi-functional devices for target location which can magnify the image by at least six times and which have image resolution no less than 1280 x 1024 pixels in limited visibility mode.
Devices must have integrated GPS receiver for exchange of data with commercial GPS systems.
Media in Montenegro also reported that the units of the Armed Forces also need binocular devices for night observation, as well as 28 spy glasses. They will also acquire four thermovision targets capable of detecting humans at a distance of 1.500 meters, recognizing humans at a distance of 600 meters and identifying humans at a distance of 360 meters.
This equipment will cost the Ministry €472.680 and it will include equipment for infantry armament, equipment for Joint Terminal Attack Controller, diving equipment and kit for rescuers. The equipment for the infantry armament will cost €33.680.
JTAC equipment will cost €23.000, diving equipment will cost €60.000, whereas equipment for rescuers will cost €34.000.
According to the Defence Strategy published earlier, the ministry is planning to train and equip 50% of land forces for taking part and 10% of land forces for sustainable engagement in NATO peace and crisis response operations. Maximum contribution to NATO forces will be engagement of a reinforced infantry company deployed in two six-month rotations. One infantry company will be engaged to contribute to leading NATO peace and crisis response operations.
The Armed Forces will be equipped with 68 light-armored vehicles. By the end of the year, the Ministry will have signed the procurement contract./ibna