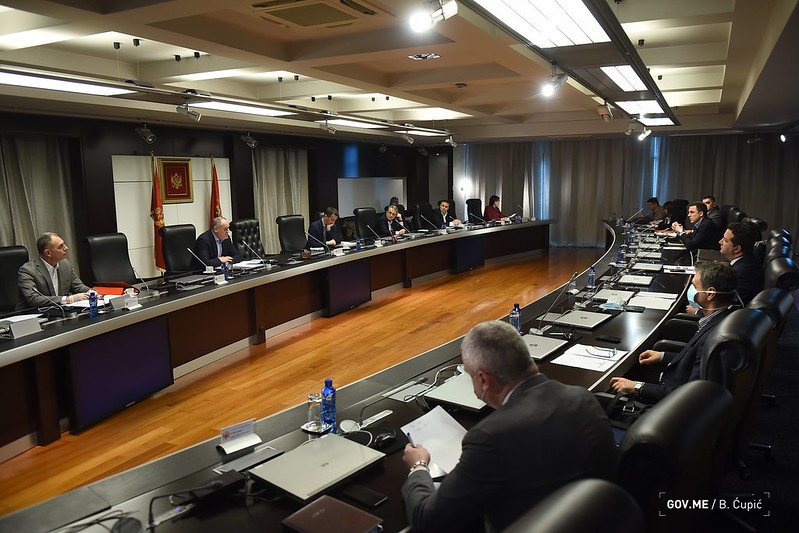 The National Coordination Body for Communicable Diseases decided not to introduce new epidemiological measures for the present time, but to initiate additional mechanisms for the tightest control over compliance with the already prescribed measures and to provide direct professional assistance to health institutions in municipalities with high level of coronavirus local transmission.
"Analysing the epidemiological situation in the country and beyond, it was concluded that Montenegro, like several European countries, after the previous mitigation on measures, found itself in the expected situation of increased local transmission. Health system of Montenegro is successfully coping with the new situation thanks to the timely planning, realistic estimations and the expertise and dedication of the medical staff, but an immediate and decisive action – above all, the rigorous control over the compliance with prescribed measures and sanctioning violators without exception is needed, with the aim of preventing the further spread of coronavirus", the session concluded.
The National Coordination Body for Communicable Diseases firmly believes that additional measures should not be introduced for now, but that the level of discipline i.e. compliance with already adopted measures should be raised at the highest level.
"In this regard, the competent inspection authorities at both state and local level are obliged to immediately mobilize all available human and technical capacities, i.e. that all inspection services equip and engage in one task: the control over compliance with epidemiological measures and the sanctioning violations of measures, in accordance with regulations", says the government in a statement.
The National Coordination Body requires from the competent inspection authorities the highest possible efficiency and concrete results immediately.
The session noted that the epidemiological situation in several European countries confirmed that the decision on postponing the beginning of the school year in Montenegro was correct and well thought out, for the beginning of the school year is one of the causes for the increase in the number of infections throughout the Europe.
The National Coordination Body decided to send, on a daily basis, members of the Crises Medical Staff to all municipalities, primarily to those most vulnerable by level of local transmission, with the aim of providing professional assistance to health institutions.
"Once again, we urge on citizens to comply with epidemiological measures – first of all to wear protective masks on every prescribed occasion and to maintain the physical distance, as well as to practice hand hygiene as often as possible", stresses National Coordination Body.
The increase in local transmission must be stopped before the beginning of the school year, which in itself represents an additional epidemiological risk. An alternative to insufficient compliance with measures is further restrictions. The only way to avoid this is for each individual to act responsibly./ibna