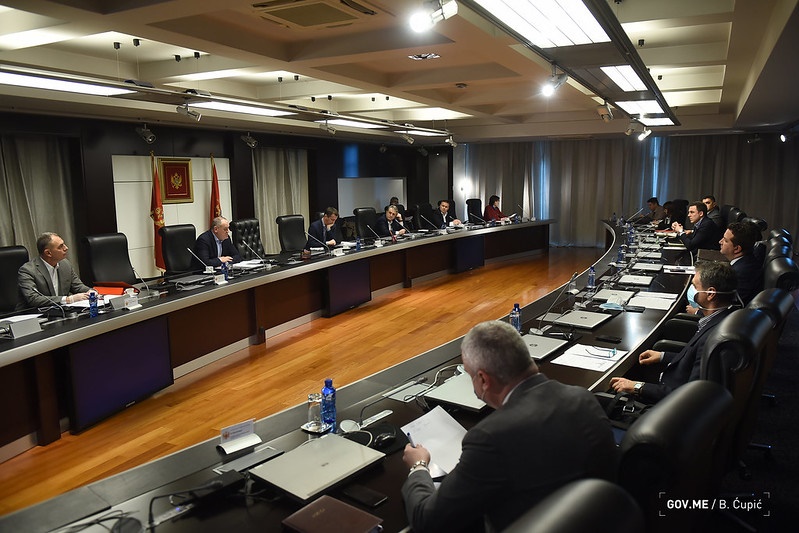 Today, at its session chaired by President Milutin Simović, the National Coordination Body for Infectious Diseases (NCP) made decisions on the re-mandatory use of protective masks in public places indoors and a temporary change in the regime of entry of passengers from Bosnia and Herzegovina into Montenegro.
Having in mind the dramatic increase in the number of infected in the countries of the region and the number of newly infected in Montenegro, a decision was made to wear protective masks in all public places that are indoors (public markets, markets, shops, supermarkets, public institutions, etc.), with the existing obligation to wear masks in public passenger transport.
Wearing protective masks is mandatory in open spaces for employees in catering facilities (waiters, bartenders, cooks, etc.).
Analyzing the epidemiological situation at the session, it was pointed out that irresponsible individuals, entering through Bosnia and Herzegovina, imported most active cases of coronavirus to Montenegro from Serbia.
The National Coordination Body has decided that the Institute of Public Health will temporarily exclude Bosnia and Herzegovina from the list of countries from which Montenegro enters without a measure of institutional isolation.
From today, entry into Montenegro from Bosnia and Herzegovina is possible for citizens of Montenegro, Bosnia and Herzegovina and countries from the list of the Institute of Public Health with a mandatory negative PCR test of an accredited laboratory not older than 48 hours. The measure will be applied from today until Montenegro and Bosnia and Herzegovina agree on clear procedures for the exchange of information on the control of persons coming to Montenegro from third countries through BiH.
Passengers will not be able to enter Montenegro from Bosnia and Herzegovina while this measure is in effect, through the border crossings Šćepan Polje – Hum, on the road Plužine – Foča and Meteljka – Metaljka on the road Pljevlja – Čajniče.
Citizens of Montenegro who found themselves in Bosnia and Herzegovina, will be sent to home today for self-quarantine until midnight, until they are tested for coronavirus, after entering Montenegro.
The National Coordination Body, in order to further protect the elderly, who, in accordance with customs and habits, often participate in funeral rites and condolences, recommends that these gatherings be limited to family and officials (priests and utility workers) — and to express condolences in passing, without shaking hands and kissing./ibna