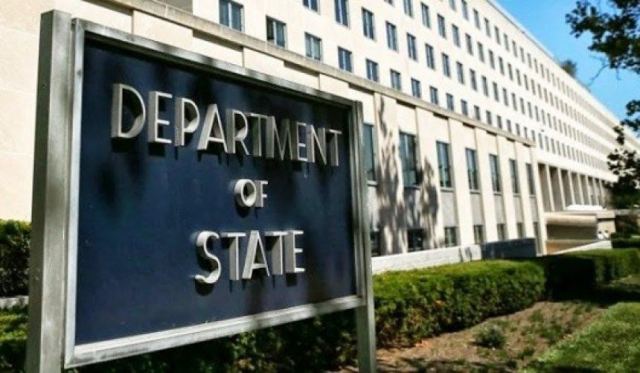 The United States of America (USA) expressed "concern over the sharpening of rhetoric" in connection with the enthronement of Metropolitan of the Serbian Orthodox Church Joanikije in Cetinje and called on everyone in Montenegro to work on calming tensions.
"We encourage the Montenegrin authorities and the Metropolitanate of Montenegro and the Littoral of the Serbian Orthodox Church to work closely on the location of the enthronement of the newly elected Metropolitan Joanikije, and the safety of citizens must be above all," said an unnamed State Department spokesman.
He said that in response to the Voice of America's question whether the United States is worried about stability in Montenegro in light of rising ethnic tensions ahead of the planned enthronement of Joanikije in Cetinje and what the Montenegrin government should do to prevent further escalation.
The State Department also assessed that Montenegro "has long been recognized as a diverse and tolerant country" and that all "citizens should do their part to respect this proud tradition."
"We call on everyone, citizens, political and religious leaders, to work to calm tensions," a State Department spokesperson said.
According to politicians, it has not yet been firmly decided that the ceremony will be held in Cetinje. Milan Knežević, one of the leaders of the DF, said that the decision would be made in late August or early September in the form of guidelines and conclusions, that would be presented to Joanikije.
He assessed that the current security situation in Montenegro is very complex and that it will be further analysed in the coming days, reports Tanjug.
"I hope that all legal conditions and security preconditions will be created for everything to pass in peace and that everyone who wants to protest will do so in accordance with the law, and everyone who wants to come to Cetinje will do so with a guarantee that they will be safe," Knežević said.