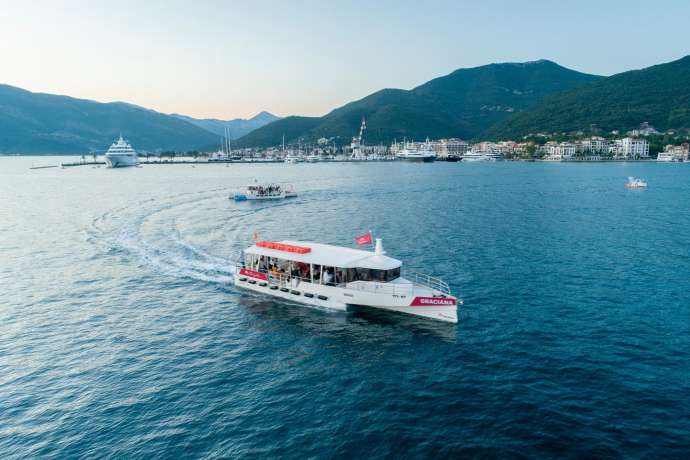 This tourist season is incomparably better than last year, said the president of the Association of Tourist Agencies of Montenegro, Orhan Hodžić, in the morning program of TV Montenegro. He believes that the Montenegrin national airline has become operational in a short time and has followed the serious tourist season in the right way.
Hodžić said that it is disputable whether this season should have been prepared and held in this way, because the health condition of the population and tourists is endangered due to the epidemiological situation.
"It is good that the borders are open, especially for the countries of the region, we have a large number of tourists from Serbia, BiH; Albanians are coming. The region has concentrated on Montenegro and a big boom has happened, but how ready we are for that – it is a big question, because there are big columns and crowds", said Hodžić.
He says that the question remains whether the post-season will be realized, which depends on the epidemiological situation in the country and the region.
Hodžić said that Montenegro gave correct prices for hotel accommodation this year, although everything else was expensive.
Speaking about the work of the new airline, he said that Montenegro founded Air Montenegro in just four months, and the company became operational during that period.
"With one plane owned and one rented, Air Montenegro followed the serious tourist season in their possibilities and realistic frame. Slovenians are still not able to establish a new company after the bankruptcy of Adria Airways," Hodžić reminded.
He said that the entire tourist economy and citizens should give maximum support to the management of Air Montenegro because their fight was incredible.
"They made good results, reconnecting Podgorica and Tivat with some destinations with which they were not connected. For flights between Podgorica and Belgrade, and Tivat and Belgrade, which were expensive at Air Serbia, Air Montenegro managed to balance them and to offer the right prices," Hodžić said.
Thanks to Air Montenegro, as he said, Montenegrin travel agencies were also given the opportunity to work.