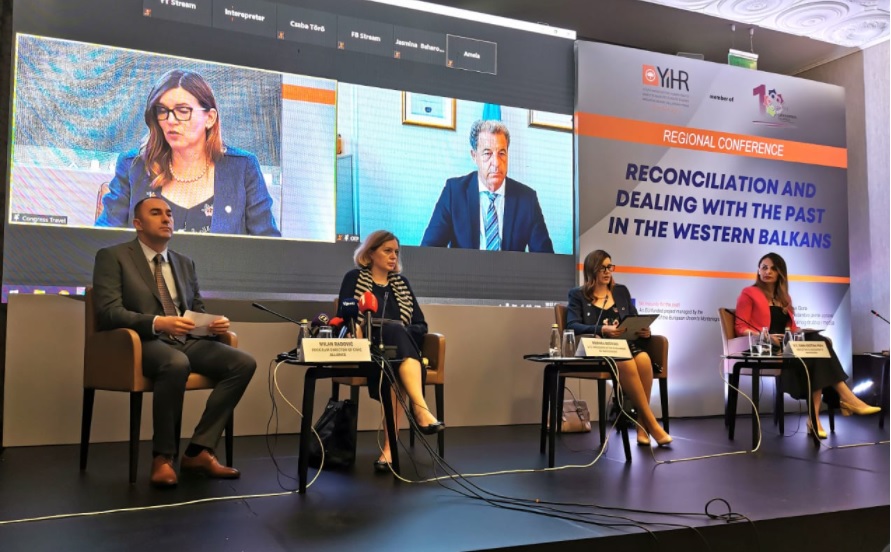 The Chief Prosecutor of the Hague Tribunal, Serge Brammertz, believes that the Resolution on the genocide in Srebrenica, which was adopted by the Parliament of Montenegro, is an excellent document that is not a hostile step towards any state or people. Brammertz congratulated the Montenegrin parliament on the adoption of the Resolution and said that he would like other countries to be as brave as Montenegro and to adopt similar resolutions.
At the conference "Reconciliation and Facing the Past in the Western Balkans", organized by the Civic Alliance, Brammertz stated that the Resolution on Srebrenica addressed the main issues – recognizing victims and genocide and, as he added, clearly emphasizes that it is an individual responsibility.
"This is not a condemnation of any country or people, this is a matter of personal responsibility. I would like to see other countries be just as brave and pass a Resolution as Montenegro. I know that this is happening in a difficult and complex political context, but I want to congratulate the Assembly on that step which is not hostile to anyone, to any state or government, that is what the victims deserve, to call genocide as – genocide", stressed Brammertz.
Brammertz says stronger reactions are needed in the region and that accountability is a precondition for reconciliation to be given a chance.
He reminded that Montenegro opened only a few cases and offered the Montenegrin prosecutor's office assistance in resolving war crimes cases.
He also reminded that in 2019, a Memorandum of Understanding was signed with the Montenegrin prosecutor's office, which enabled them access to the necessary data. Speaking about the verdict against Ratko Mladić, he said that there were still many war crimes cases to be resolved on the territory of the former Yugoslavia.
Brammertz believes that the verdict against Mladić showed how important it is to resolve these issues, although that raised tensions again because there were dissatisfied people.
The Vice President of the Parliament of Montenegro, Branka Bošnjak, said that the recent adoption of the Resolution on the genocide in Srebrenica is a step towards reconciliation in the region.
Bošnjak said at the conference that the region needs reconciliation, especially because we all strive for EU integration.
"The resolution on Srebrenica is a step forward, because it contains what was painful for some nations and contains a provision that says that no nation can be considered genocidal, but individuals are responsible," said Bošnjak.
She also states that justice is slow and selective, but as she adds, she will advocate for dealing with the past in Montenegro.
"We in Montenegro need to clean our yard and that will be a real step forward," said Bošnjak, adding that Montenegro needs a law on lustration.
"If there is selective justice, then that is the greatest injustice and there is no reconciliation. I think that this change of government, no matter how difficult it was after 30 years, is healthy," said Bošnjak.