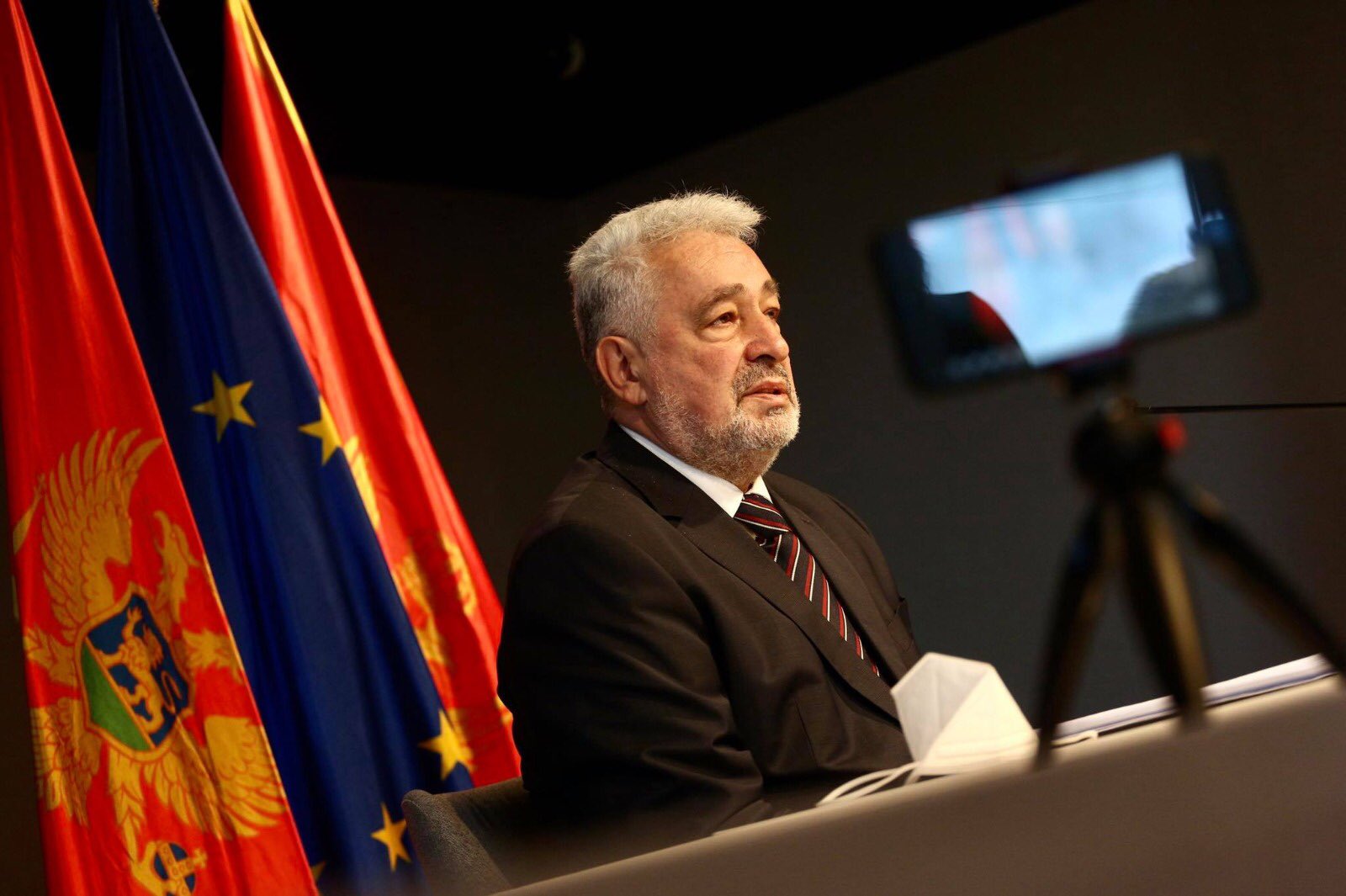 After a rather stormy session of the Parliament of Montenegro on the dismissal of the Minister of Justice, Human and Minority Rights Vladimir Leposavić, at which the ruling majority even requested the dismissal of Prime Minister Zdravko Krivokapić, the passions calmed down a bit. Krivokapić left the session in anger, and the deputies asked for explanations of his last moves.
Krivokapić said today that he would initiate a dialogue with all representatives of the parliamentary majority as soon as possible, adding that everyone must make maximum efforts to stabilize the political situation.
"At this moment, it is our most sacred duty and obligation before you, the citizens, because it is the only measure of responsible, wise and mature state policy. To that end, as I planned, as soon as possible, I will initiate a dialogue with all representatives of the parliamentary majority ", said Krivokapić in his address to the citizens.
He said that since he became prime minister, and even before that, and especially lately, he has been criticized for everything – to betray the people, to betray the Church, to sell, to lie, to trade with the election victory, and even to smuggling cigarettes.
"I listened and I listen to insults, the most personal insults, I was condemned to be the first prime minister to learn democracy, and who, like all of us together, teaches democracy, that I love my people and the whole of Montenegro," Krivokapić said.
He said he accepted to suffer, but admits he did not hope this could go that far and be so personal.
Krivokapić stated that he is also a man, and a man, even if he was the Prime Minister, has limits of suffering.
"I fought and am fighting for a change in the system, for the fight outside the party, which started that way; I understood the victory of the citizens of Montenegro, so I accepted it as disapproval of blackmail, so I did not agree to blackmail either," said Krivokapić.
He said that at the cost of any function, he would never accept the creation of a society in which political parties have what is national and state, in which, again, the party's appetite is usually the primary motive. "I did not want such a victory because it is not a victory," Krivokapić said.
He pointed out that because of such a path, he was conditioned again, he was again threatened with losing trust, and the people with deepening tensions.
Krivokapić said that he was again blamed for disobedience to those who think that they should manage his head and decisions only because he is a prime minister who does not accept blackmail.