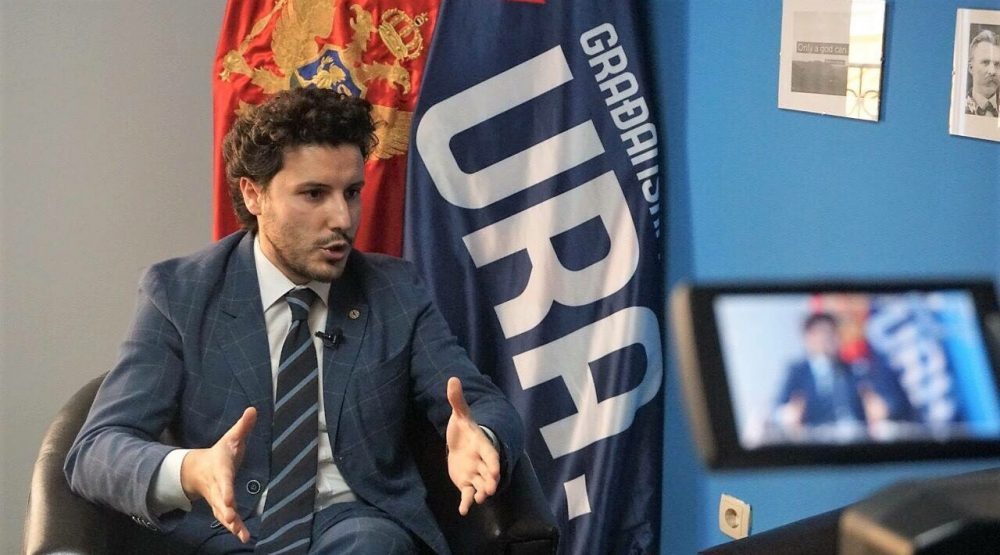 President of Montenegro URA, Dritan Abazović, said in the interview to Danas daily that it is necessary to understand that Montenegro has "skipped" the first stair of democratic development, which is, according to him, the change of power in the elections.
"In other words, until the last elections, Montenegro was the only country in Europe that has never changed power in a peaceful and democratic way in its parliamentary history. In that context, a very important step forward has been taken, because our citizens have finally returned their sovereignty and have felt for the first time that their vote really matters", Abazović said.
He added that it is completely logical that the opposition is extremely heterogeneous in a society in which DPS has been ruling for three decades while creating and cherishing ethnic and national tensions.
"However, although ideologically heterogeneous, the new parliamentary majority has already demonstrated a great level of maturity, with the adoption of the Agreement which obliged all parties to continue to purse Montenegro's foreign policy course, commit to strong EU integration and respect obligations of NATO membership. The new government will not deal with the particular interests of any party. It will deal with major problems DPS has left behind, primarily in the economy and fight against accumulated corruption and crime. We're glad that all parties have accepted our new concept of expert Government", Abazović said.
He stated that URA is the only constituent of this new Government that has openly advocated for NATO membership and whose policy has always been EU-oriented. In that sense, according to Abazović, it is logical that URA has an impact on the selection of staff members in the security sector and to insist on the appointment of the best and most competent experts. "We won't allow anybody to gamble with Montenegro's interests".
Asked if he really will "dismantle the old regime security system", Abazović stated that the challenges that lie ahead are big and very complex, but that there is no dilemma that the reform of the security services is the key prerequisite for an efficient fight against crime and corruption.
"Everybody knows that security services in non-democratic regimes are often used more for tracking political dissidents and critics of the regime than for protecting national security and fighting crime. It is, therefore, necessary to change that from the root if we want Montenegro to successfully implement necessary reforms and become the next EU member state," said Abazović.
He "absolutely believe" in the wider wave of change that the organization of the politics and parties similar to URA might bring to the region.
"Our region deserves more and can do more, especially in the democratization of institutions and overcoming numerous social divisions. I believe that time is yet to come. Montenegro's experience is the best example that no one is untouchable and invincible and that changes are possible. New people will reconcile Montenegro and they can reconcile the region too. It is high time we left the matrix of the past. Freedom is here, let's take it!"./ibna