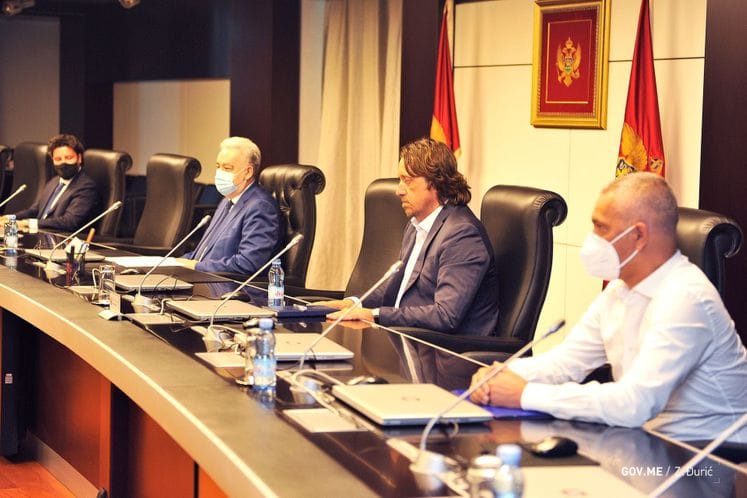 The National Security Council of Montenegro, chaired by the Prime Minister Zdravko Krivokapić, held its second session today, at which the current security situation was comprehensively analysed. It was concluded at the session that the situation is regular, stable and peaceful.
Representatives of the intelligence and security sector informed the members of the National Security Council about the security risk assessments in connection with the announced public gatherings. The Council concluded that the intelligence and security institutions should intensify activities within the scope of their work, on the announced public gatherings.
"In the coming period, the Council will intensively monitor risk assessments from the scope of work of the intelligence and security sector and on that basis adopt guidelines and conclusions. The Council sends a public appeal to all actors of the socio-political and media scene in Montenegro, to contribute to calming tensions, in the context of the announced public gatherings," the Government said in a statement issued after the session of the Council.
The session was convened the day after the large demonstrations that were organized in Cetinje against the enthronement of Metropolitan Joanikije in that city. For several days now, this topic has been creating tensions between the supporters of the Serbian Orthodox Church and the canonically unrecognized Montenegrin Orthodox Church. Metropolitan Joanikije was elected after the death of Metropolitan Amfilohije of Montenegro and the Littoral.
The enthronement of Joanikije as metropolitan is planned for September 4 in Cetinje, but the Patriotic Komitas Alliance of Montenegro (komita – Montenegrin nationalist) opposes it. Today, in a press release, they told Joanikije that "he will never be the metropolitan of Montenegrins and Montenegrins will never recognize his jurisdiction in anything; the church of Serbia, which has been "serbizing" Montenegrins for 30 years, has done so much harm to us that it can never correct it again!"
Deputy Prime Minister Dritan Abazović, Ministers of Interior and Defense Sergej Sekulović and Olivera Injac, Director of the National Security Agency Dejan Vukšić and President of the Parliamentary Committee on Security and Defense Milan Knežević from the DF attended the session of the National Security Council.