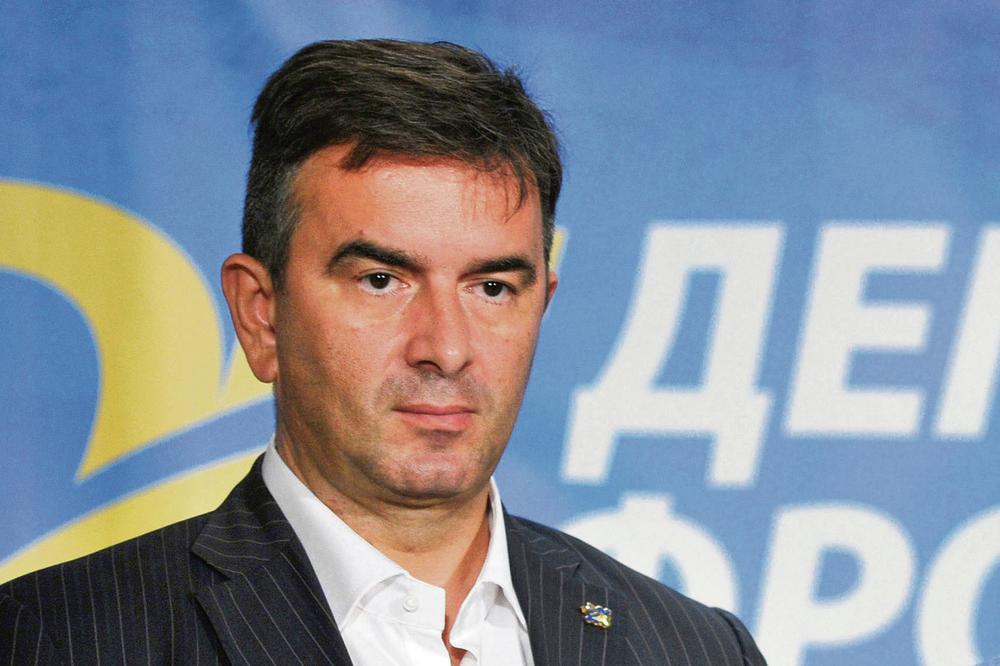 Zdravko Krivokapić's government is weak, supported by only four or three members of the Montenegrin parliament, and will not have a stable majority in parliament, the leader of the Movement for Changes in Montenegro (PZP) Nebojša Medojević said today at a press conference.
"This is a very weak government; this is a government in which you only have the Civic Movement URA and it is practically supported by only four deputies or less, because we saw that MP Srđan Pavičević (Civis) does not support this government at all. Therefore, you have a government with three deputies. Every legal proposal of this government in the parliament will turn into negotiations on the government as it lacks a stable majority of 41 deputies," Medojević stated.
He argues the new government represents a dangerous experiment.
"We have got a weak government," said the PzP leader.
He reiterated that the PzP will vote for the new government on December 2, because they have an obligation to the citizens.
"We have given our word, but that does not mean that we are not dissatisfied. We will vote for that government, and we will decide about the budget. Let us see how the prime minister approaches economic policy. Our support for the budget will depend on the attitude of others in the political majority and the attitude of the government," Medojević said.
At a press conference, Medojević called on the outgoing government to clarify whether an arrangement had been made and agreed with the International Monetary Fund (IMF).
"I demand that the Government clearly states whether an arrangement has been made with the IMF. What kind of arrangement that is, what the basic elements are, whether a savings program has been agreed and what that savings program means for the new government. The fact is that the citizens will pay for that program if the new government does not use the billions of the Đukanović family and the DPS tycoons," Medojević stated today.
To a question on where he got the information about the arrangement with the IMF, the president of PzP said that he has his sources.
"There were negotiations with the IMF and that was announced by the Minister of Finance, but we do not know whether an agreement was made," Medojević emphasized.
He said that the loss in tourism is 90 percent.
"The central bank announces that the fall in GDP would be around 20%. My predictions turned out to be correct. I think the decline in the economy will be more than 20 percent. With a drop of 20%, the economy decreased by some 950 million euros," Medojević said. /ibna