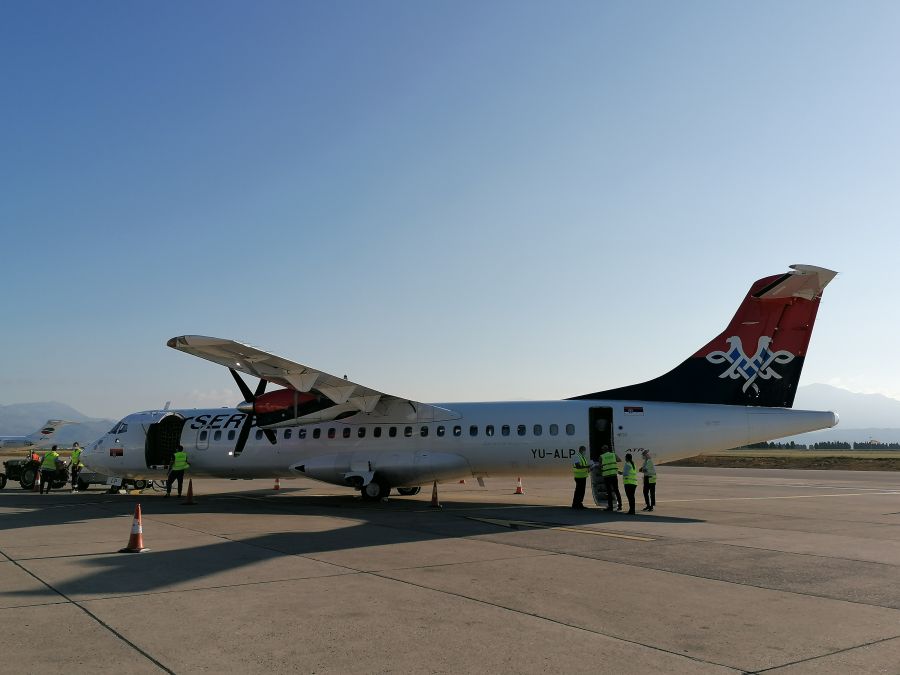 The first passengers from Belgrade landed today at the airports in Podgorica and Tivat, and seven rotations on these lines have been announced for today.
"This is very important news, because Serbia is the most important market for Montenegrin Airports and I believe that the recovery for both the Airports of Montenegro and the national airline Montenegro Airlines will begin with the return of markets that are most important to us, namely Serbia, Russia, Turkey "Germany", said the executive director of the Airport of Montenegro, Danilo Orlandić, after the landing of the Air Serbia plane in Podgorica.
He stated that the lines between Montenegro and Serbia have the best capacity.
"Already on Friday, we have the opening of a new line to Serbia, between Tivat and Nis, and this year we also opened a line to Dublin in the Republic of Ireland, to Dortmund, and with several other European Union countries," Orlandić said.
He reiterated that according to the information available to him, flights to the Russian Federation from Podgorica and Tivat should start on September 1.
He reminded that the number of passengers on planes is significantly lower, due to the epidemiological situation and restrictions imposed by EU countries.
"But I believe that with the improvement of the epidemiological situation in our country, those restrictions will be lifted very quickly, and that our citizens will be able to enter the EU countries without any problems," Orlandić said.
This morning, the Ambassador of Serbia to Montenegro, Vladimir Božović, was also at the Podgorica airport.
"On behalf of the Embassy of Serbia and on my own behalf, I came to welcome the first passengers from the flight Belgrade – Podgorica, after a few months, and to express my great joy and satisfaction because we as an embassy were in constant contact with the competent health and other authorities in Montenegro," Božović said.
He expects that the citizens of Serbia could soon enter Montenegro without the currently necessary tests on Covid-19.
"We are in contact with people from the Institute of Public Health of Montenegro. I expect that these concessional measures will be imposed soon. We base this estimation on medical reasons, i.e. the favourable epidemiological situation, and on the reasons of reciprocity, given that Serbia has abolished restrictive measures for the citizens of Montenegro, and they can enter Serbia without any restrictions and without a test," Božović pointed out.
Lines from Podgorica and Tivat to Belgrade will run every day./ibna