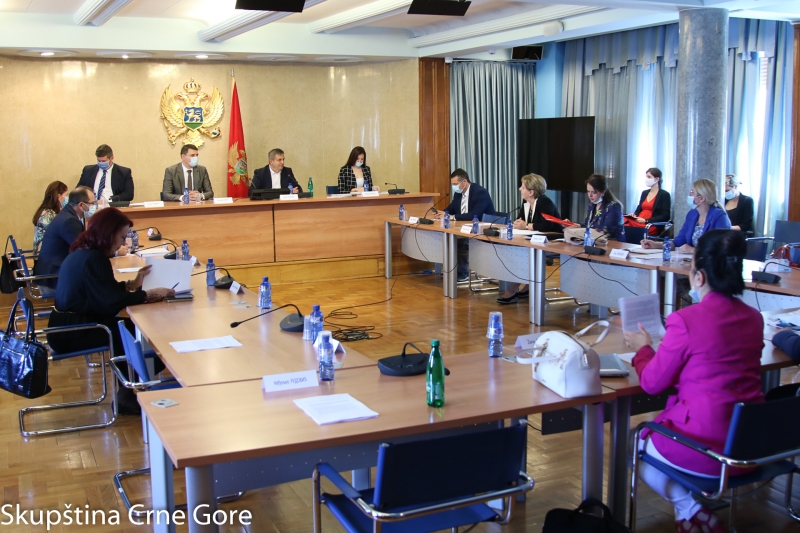 Today, the Members of the Committee for European Integration of the Parliament of Montenegro discussed the Information on the 2019 EU support programs.
Key aspects of the Information were presented to the Committee members by Aleksandar Drljević, Montenegro's Chief Negotiator with the EU, and Bojan Vujović, Advisor to the Deputy Chief Negotiator – National IPA Coordinator, who spoke about the implementation of the remaining projects from the Instrument for Pre-Accession Assistance 2007-2013 (IPA I), as well as about the preparation and implementation of projects covered by the financial perspective 2014 – 2020 (IPA II). In addition, it was confirmed that the first information had been received from the European Commission on EU financial support for the period 2021 – 2027 (IPA III), as well as that the first drafts of more detailed rules regarding the new financial perspective of the IPA beneficiary country can be expected within 2020.
The participants also discussed EU financial assistance to Montenegro amounting to 53 million euros, which was redirected from the existing funds allocated under IPA II (2014-2020) to support the health system and the economy in order to address the consequences caused by the COVID-19 pandemic.
The comments and questions of the Committee members during the ensuing discussion focused on more precise information on spending, phases of implementation of certain projects, redirected EU funds in the context of responding to the consequences of the pandemic and their future use, but also on the issue of capacity and outflow of staff at state and local level. The members of the Committee were also interested in the procedure and future criteria according to which funds will be allocated within the new financial perspective IPA III (2021-2027).
President Slaven Radunović also talked with the members of the Committee about the planned future activities of the Committee, presenting the key conclusions of the plenary session of COSAC, which was organized through a video conference. /ibna