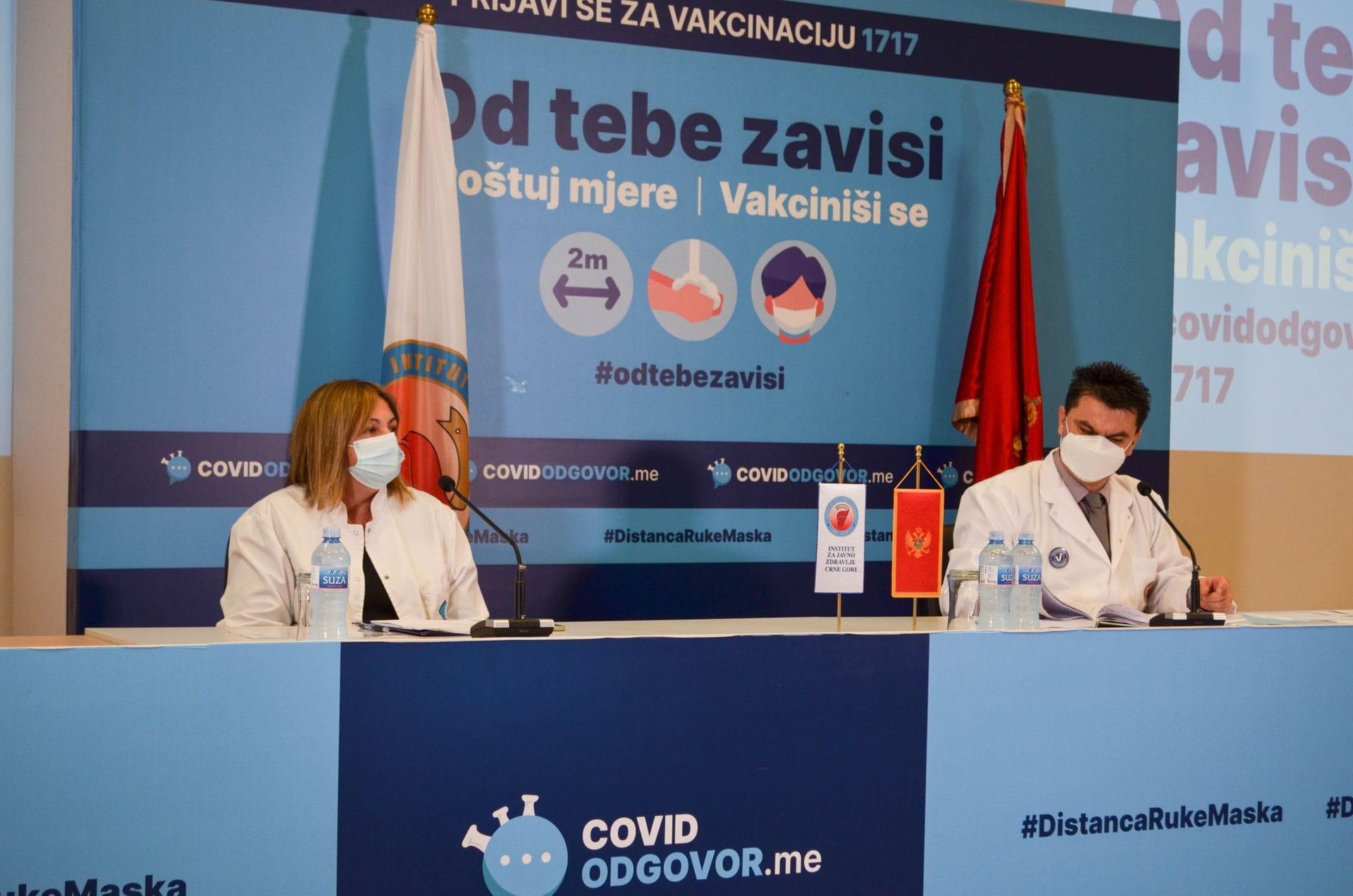 After the last session of the Council for the fight against coronavirus, the Government of Montenegro decided that, for now, the prescribed epidemiological measures remain in force with increased inspection supervision. This was announced at a regular press conference by the director of the Institute of Public Health, Dr Igor Galić.
However, if the epidemiological situation in Montenegro does not improve in the coming weeks, the Government of Montenegro will consider introducing the obligation to have a National Digital COVID certificate (proof of vaccination or negative PCR not older than 72 hours or rapid antigen test). not older than 48 hours or evidence of past illness in the last six months) for the complete public administration (health, education, Police Administration, Army …).
If that happens, from December 1, the National Digital COVID certificate will be necessary for entry into public transport, shopping malls, gyms, business premises and business buildings in which the activity is performed by more than three companies, ie entrepreneurs and facilities of over a thousand square meters in which retail of non-food goods is traded … Attendance at weddings will be limited, with the National Digital Certificate, to four square meters per person. New Year's celebrations will not be able to be organized, neither in the interiors of catering facilities nor in the open space without the possession of the National Digital COVID certificate, modelled on this year's festivals.
"Citizens are once again asked, if not for the sake of others, then for the sake of themselves and their families, to wear masks and keep their distance, where necessary," he concluded.
Galić previously reminded that eight out of ten people who died of coronavirus in the period from May 1 until today, were not vaccinated. Over 80 per cent of those in hospitals are also unvaccinated. "Unfortunately for the entire country, all the deceased under the age of 40 were unvaccinated. All those who delay immunization directly participate in strengthening the current, extremely dangerous delta strain," Dr Galić emphasized.