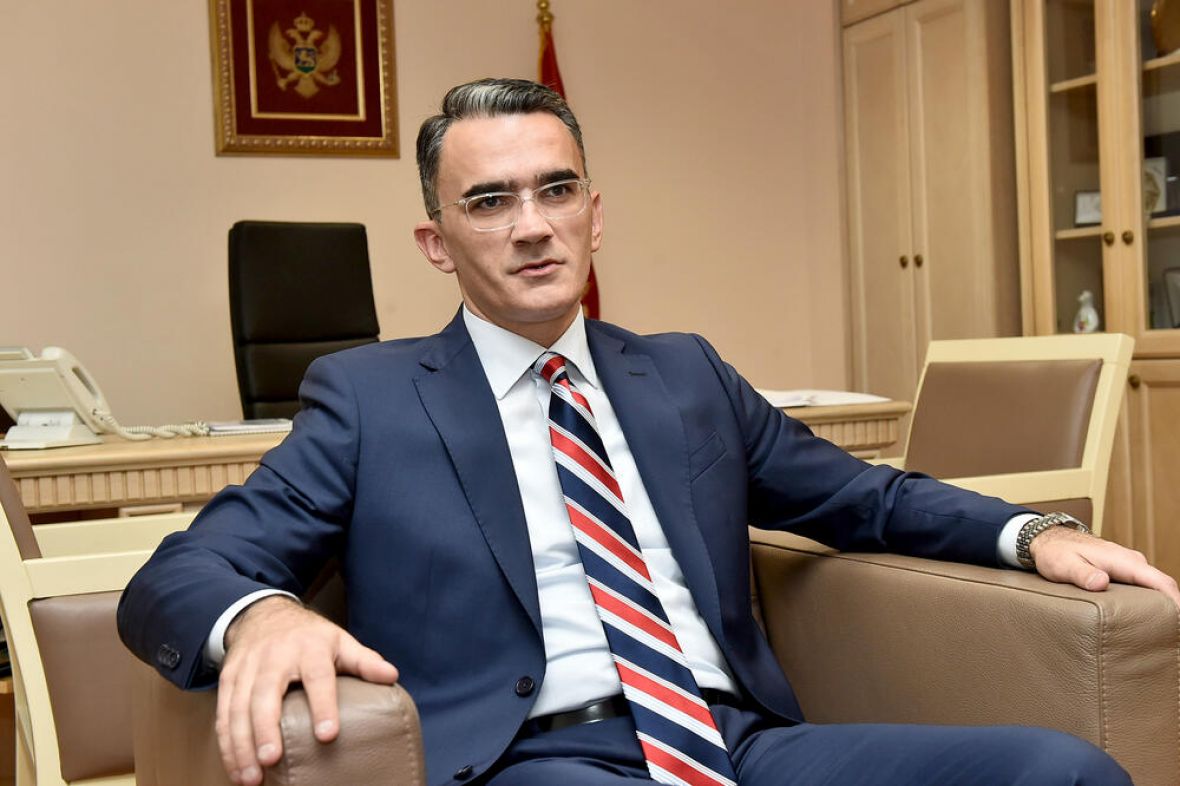 The Embassy of the United States in Montenegro, the European Union, British Ambassadors to Montenegro and Bosnia and Herzegovina, along with many other representatives of the international community expressed concern over the statements of Montenegrin Minister of Justice Vladimir Leposavić regarding the events in Srebrenica in July 1995.
On Friday, Montenegro's Justice Minister Vladimir Leposavić said he was prepared to recognize that genocide was committed in Srebrenica, "once this is proven unequivocally." Despite being an accredited international law expert, he claims the International Criminal Tribunal for the Former Yugoslavia, which in several verdicts ruled that a genocide did take place in Srebrenica, has "lost its legitimacy."
His statements faced criticism from Montenegro's President Milo Đukanović and his party, as well as by Bosniak political representatives and the Islamic Community in the country.
The US Embassy to Montenegro called on the government to "unequivocally condemn" the Srebrenica genocide, expressing concern over a recent statement by minister Leposavić.
"The Embassy is concerned with comments casting doubt about what occurred in Srebrenica in 1995. We look for clarity and hope the government will unequivocally condemn the massacre and call it what it was – genocide," the US Embassy in Montenegro tweeted on Sunday.
The European Union (EU) rejects and condemns any denial, relativization or misinterpretation of the Srebrenica genocide, European Commission spokeswoman Ana Pisonero Hernandez said, commenting on Minister Leposavić's statements about Srebrenica.
"Last year, we marked the 25th anniversary of the Srebrenica genocide, one of the darkest chapters in modern European history. It is high time that all political leaders in the region lead the way in respecting victims and promoting reconciliation," Pisonero stressed.
The Commission says the EU constitutes a union of values, arguing that the denial of well-documented and established facts about war events, including war crimes, or revisionism contradict the basic of those values.
"Every country aspiring to join the EU is expected to respect and promote the EU's values ​​of democracy, human rights, tolerance and justice. This includes treating victims of genocide with the utmost respect and dignity," Pisonero concluded.
Former Montenegrin Ambassador to BiH Obrad Mišo Stanišić told FENA that Montenegrin citizens will not allow anyone to threaten their greatest achievements: freedom, anti-fascism and a civic and multi-ethnic character, wishing the victims of the Srebrenica genocide peace and tranquillity.
"I understand your concern regarding the statement of one of the members of the Government of Montenegro, who does not recognize international institutions and values of civilization. However, rest assured that the citizens of Montenegro would not allow anyone to threaten their greatest achievements: freedom, anti-fascism, a civic and multi-ethnic character. May peace be upon the victims of the genocide in Srebrenica, as well as on all the innocent victims of the unfortunate war in BiH. Eternal glory to Montenegro and long live the whole, undivided Bosnia and Herzegovina," said Stanišić. /ibna