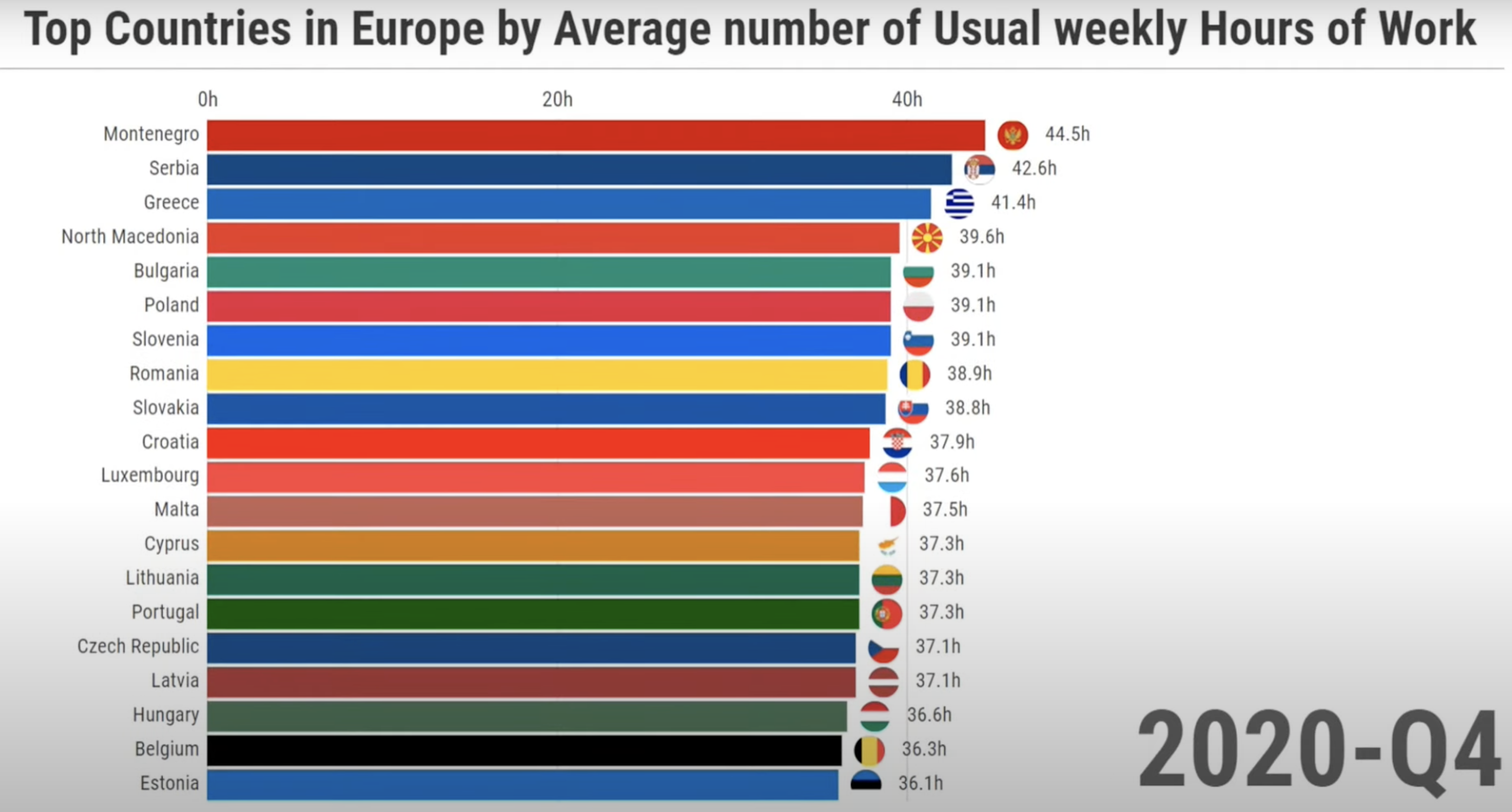 Eight of the top 10 spots of European countries with most working hours per week are occupied by Balkan countries, in an interesting video, which records the evolution of working hours from 1999 to 2020 in Europe.
Of all European countries in 2020, three countries recorded more than 40 hours of weekly work. Montenegro recorded the most working hours, with 44.5 hours per week. In second place was Serbia with 42.6 hours per week while in third place was Greece 41.1 hours of work per week.
North Macedonia, Bulgaria, Poland and Slovenia recorded more than 39 working hours per week, with North Macedonia recording 39.6 hours and the rest 39.1 hours.
Romania with 38.9 and Slovakia with 38.8 hours of weekly work on average follow in 8th and 9th place, with Croatia closing the top ten countries with the most working hours per week with 37.9 hours. Cyprus with 37.3 hours is in 13th place.
According to a video from Statistics and Data, citing Eurostat data, the average weekly work in Germany was 34.2 hours, in France 36.3 hours, in Italy 35.6 hours and in Spain 36.4 hours./ibna