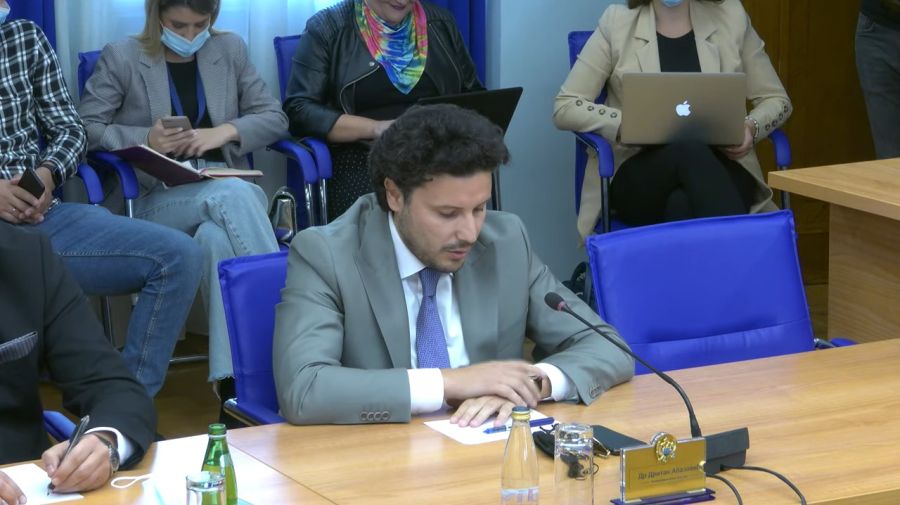 The Deputy Prime Minister of Montenegro, Dritan Abazović, assessed at the session of the Committee for Security and Defence of Montenegro that there is no need to make an apocalypse about the events in Cetinje, because the result was favourable for Montenegro, although bitter taste remained.
"In the future, we should all make the maximum contribution to increasing the level of tolerance in society," said Abazović.
Citizens, he says, should know that the events of September 4 and 5 could have provoked large-scale conflicts that would spill over to other cities: "Peace has been preserved; a negative impression has remained because the religious rite could not be carried out peacefully and in a dignified manner."
He says that Montenegro would not have reconciled for the next 30 years if something had happened to someone in Cetinje.
"There were tensions, there were interventions, but we can be satisfied from that aspect," said Abazović, noting that the command did not go beyond the legal framework during the events.
The situation, he says, normalized during the week afternoon, and the most important thing is that the riots did not spread to other cities. He congratulated the members of the Police Directorate and the ANB on everything being done in a professional manner.
"I appeal to everyone not to encourage the atmosphere of division in Montenegro, this is the country of all of us and every collapse of it is to the detriment of all of us," Abazović said.
Interior Minister Sergej Sekulović said that, since he was the head of the Ministry of the Interior, this was the riskiest operation that ended successfully.
"In general, the behaviour of the police was proportional, and the use of force was proportionate. Each individual case will be investigated for itself," Sekulović said.
He believes that the events in Cetinje are a consequence of the bad political climate and the lack of political dialogue, and the conflict on several fronts that can lead to the loss of human lives.
Stating that his conscience is calm, Sekulović says that Montenegro can hardly be further divided like this: "I don't care at all whether I will stay in this position, but I am worried about the fate of Montenegro."
Defence Minister Olivera Injac agrees that media pressures have led Montenegrin citizens, or part of them, to feel an intense dose of insecurity.
She believes that attempts to misinform the public tend to create a very complex and unrealistic picture of reality.
Injac says that a military helicopter was used in Cetinje, not a NATO helicopter, which, as she said, was paid for by the citizens of Montenegro.
The President of the Committee, Milan Knežević, initiated the control hearing. At the session, the leaders of the security sector declared themselves regarding the actions in the events in Cetinje on September 4 and 5.