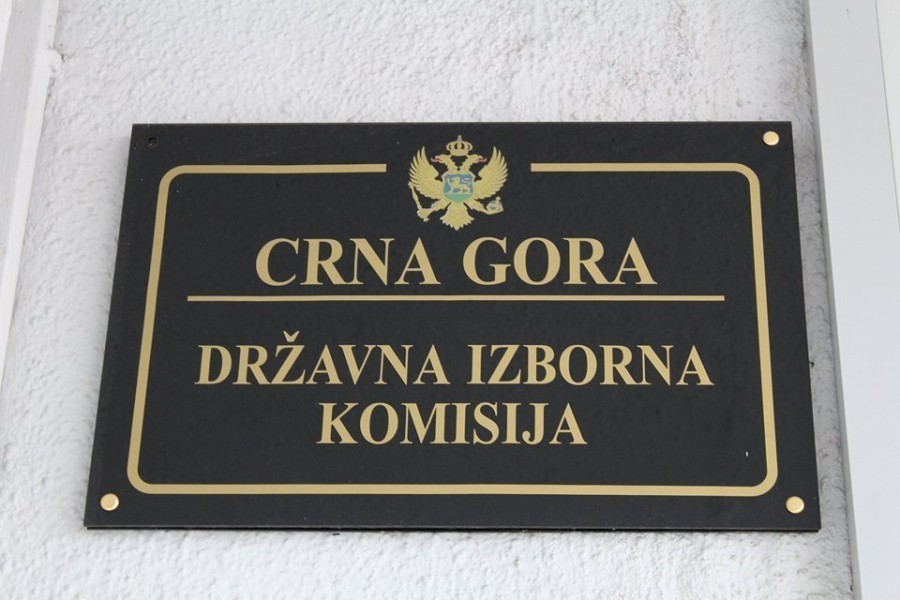 Citizens of Montenegro with the right to vote, and who will be hospitalized on the day of the elections on August 30, due to coronavirus infection, as well as those in quarantine outside their place of residence, will not be able to exercise their right to vote, the State Election Commission announced.
Last night, the commission unanimously adopted technical recommendations for holding elections for the purpose of epidemiological protection of voters. They are aware, says spokesman Mersudin Dautović, that this is not in accordance with the constitutionally guaranteed right, but due to the epidemiological risk, such a decision had to be made.
The decision has upset the public and some of the leaders of the parties participating in the elections have demanded the dissolution of the SEC. The candidate for the deputy of the coalition Black and White, Mileta Radovanić, called on the Protector of Human Rights and Freedoms to stand up for the protection of citizens whose basic rights were violated by that decision, as he said.
"We call on the Constitutional Court to react urgently, because the situation requires it and annul the shameful decision that discriminates against basic human rights", Radovanić's reaction reads.
He assessed the statement of the SEC spokesman Mersudin Dautović as scandalous.
"It sounds scandalous that a spokesman for a state institution said publicly that a decision had been made that would knowingly violate the Constitution," Radovanić said.
As he stated, when the elections are already being organized in such circumstances, "it sounds incredible that the SEC, obviously on the order of the Democratic Party of Socialists (DPS), wants to do everything to make the elections come, even at the cost of trampling on the Constitution."
The SDP is urging SEC members to resign, as they said, due to their open announcements of violations of the Constitution. They will also request a session of the Collegium of the President of the Assembly, because, as they add, the Assembly elected the State Election Commission.
According to Zeković, the SDP has repeatedly asked the authorities in the Assembly whether it is possible to hold elections without disturbing people's health.
Aleksa Ivanović, the president of the State Election Commission, responded to the criticism by saying that anyone can submit an initiative to the Constitutional Court for the assessment of constitutionality, which is an indisputable right.
"The recommendations were aimed at conducting the election process in a way that suppresses the infection during the voting, both of the voters and the people who are in the election machinery," Ivanović said./ibna