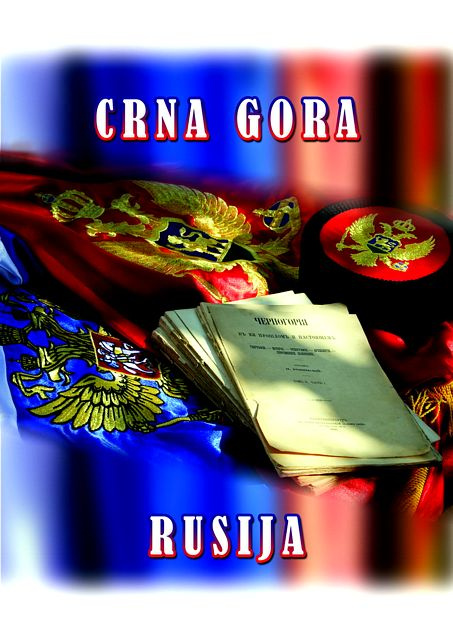 By Adnan Prekic – Podgorica
After the strong reaction of the Russian Foreign Ministry due to the meeting between the Prime Minister of Montenegro, Milo Djukanovic and U.S. Vice President Joe Biden, another threat came to Podgorica from Moscow. Unlike the official statement of the Russian Ministry in which the policy of Montenegro's accession to NATO was called "hostile", this time the threats refers to the sanctions. Russian media close to the Kremlin reported that Moscow is preparing a response to Montenegro's decision to support European Union sanctions against Russia.
Official Russian policy did not stop just at the harsh statement about the attitudes of Montenegro. While visiting the United States, Prime Minister Milo Djukanovic clearly stated that the EU and NATO integration are first priorities of Montenegro. In addition to a clear deviation from Moscow, Djukanovic, by joining the sanctions that Brussels has brought to Russia, has clearly marked the foreign policy priorities of Montenegro.
As reported by the government newspaper "Rossiyskaya Gazeta", Moscow is thinking about how to respond to the policy of Montenegro. The visa requirements for Montenegrin citizens traveling to Russia could be the first measure, but economic sanctions also come into consideration. "Rossiyskaya Gazeta" claims that Russian money from tourism and investment accounts forms the largest part of the Montenegrin GDP. The range of measures which can be applied are wide – from changes in the conditions of import of wine from Montenegro, to the introduction of the visa regime that may affect the flow of tourists from Russia, which accounts to a third of all foreign tourists.
The daily newspaper "Rossiyskaya Gazeta" that informs about the attitudes of the Russian government, reports that despite the centuries-long friendship with the Russian people and the opposition of the majority of Montenegrin citizens for entry into NATO, the leadership in Podgorica joined in the sanctions against Moscow. According to the article, the Russians are secretly pushed out from all aspects of life in Montenegro, although in recent years they have put into it about two billion euros. It is noted that the majority of the population is pro-Russian orientated, but that during the last few years, "efforts of the international political technologists led pro-Russian forces in the government to the absolute minority". Chairman of the Duma Sergei Naryshkin said that the progress of relations between Russia and Montenegro should not be held hostage to other major geopolitical interests and plans of third parties, especially the ones overseas.
The Montenegrin Ministry of Foreign Affairs once again did not want to comment on the allegations from Moscow. Montenegro has, pursuant to the obligation of the Association Agreement, joined the conclusions of the Council of the European Union, which has frozen the assets and imposed a travel ban on several dozen Ukrainian and Russian politicians and businessmen, who are held responsible for compromising the territorial integrity of Ukraine.